The Project
Happy Kitchens offer kitchen makeovers and bespoke bedroom furniture to make homes happy throughout Hampshire. When they came to us, their digital presence was well optimised for search engines but lacked engagement. It was clear to us from very early on, the Happy Kitchens personality and quality of work were not being reflected effectively. Driving traffic to a website is great, but if people are not immediately engaged all SEO efforts are wasted. 
We spent the time to really understand what makes Happy Kitchens different, empathised with their audience, analysed competition, and created a memorable brand and digital experience that not only attracts visits but builds trust too.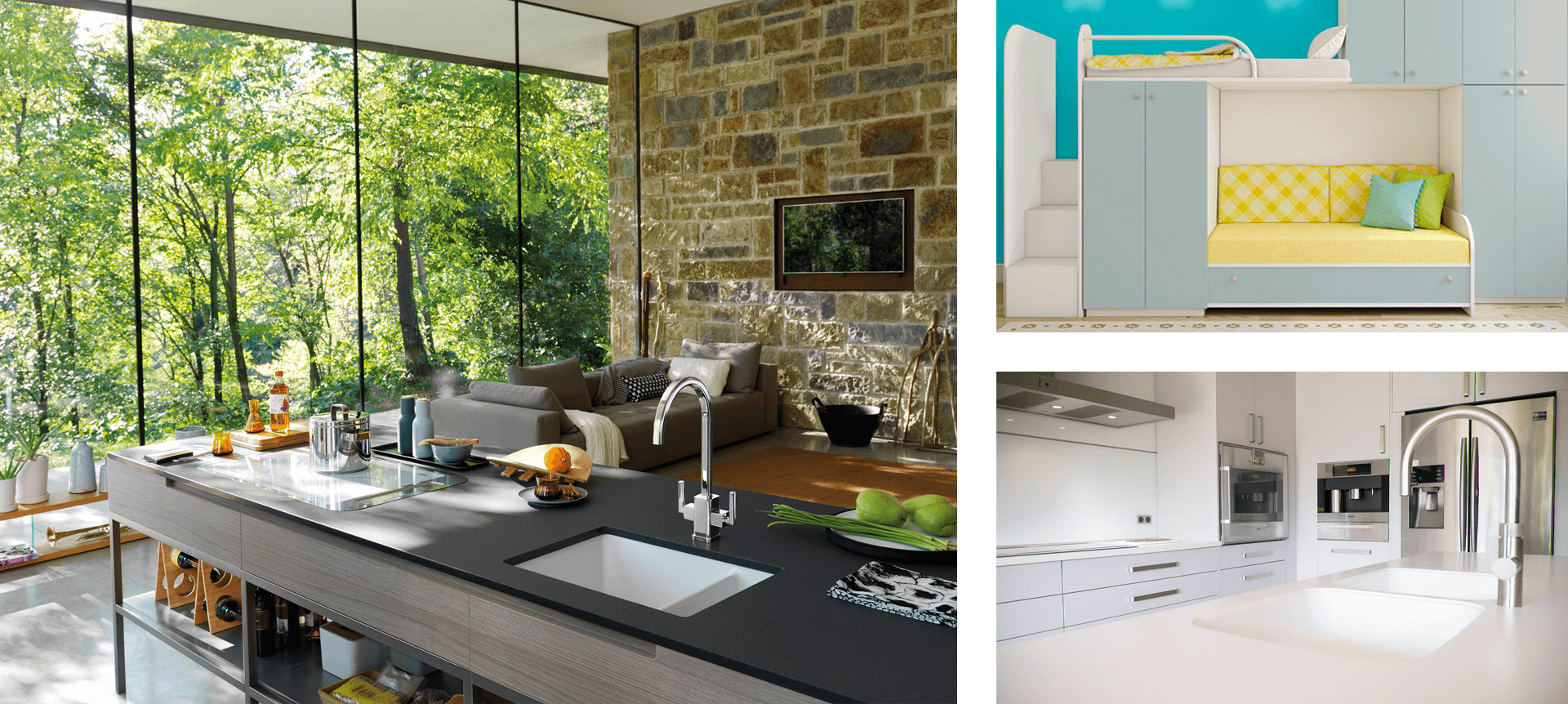 The Brand
We turned the old brand on its head and created something that reflected the Happy Kitchens personality. The result? A brand that is not only happy, but memorable too. The logo, colour palette, font type and tone were all thought out to perfectly complement each other. Head over to the website, hover on the logo and you'll even see a little surprise. Who wouldn't be happy with that!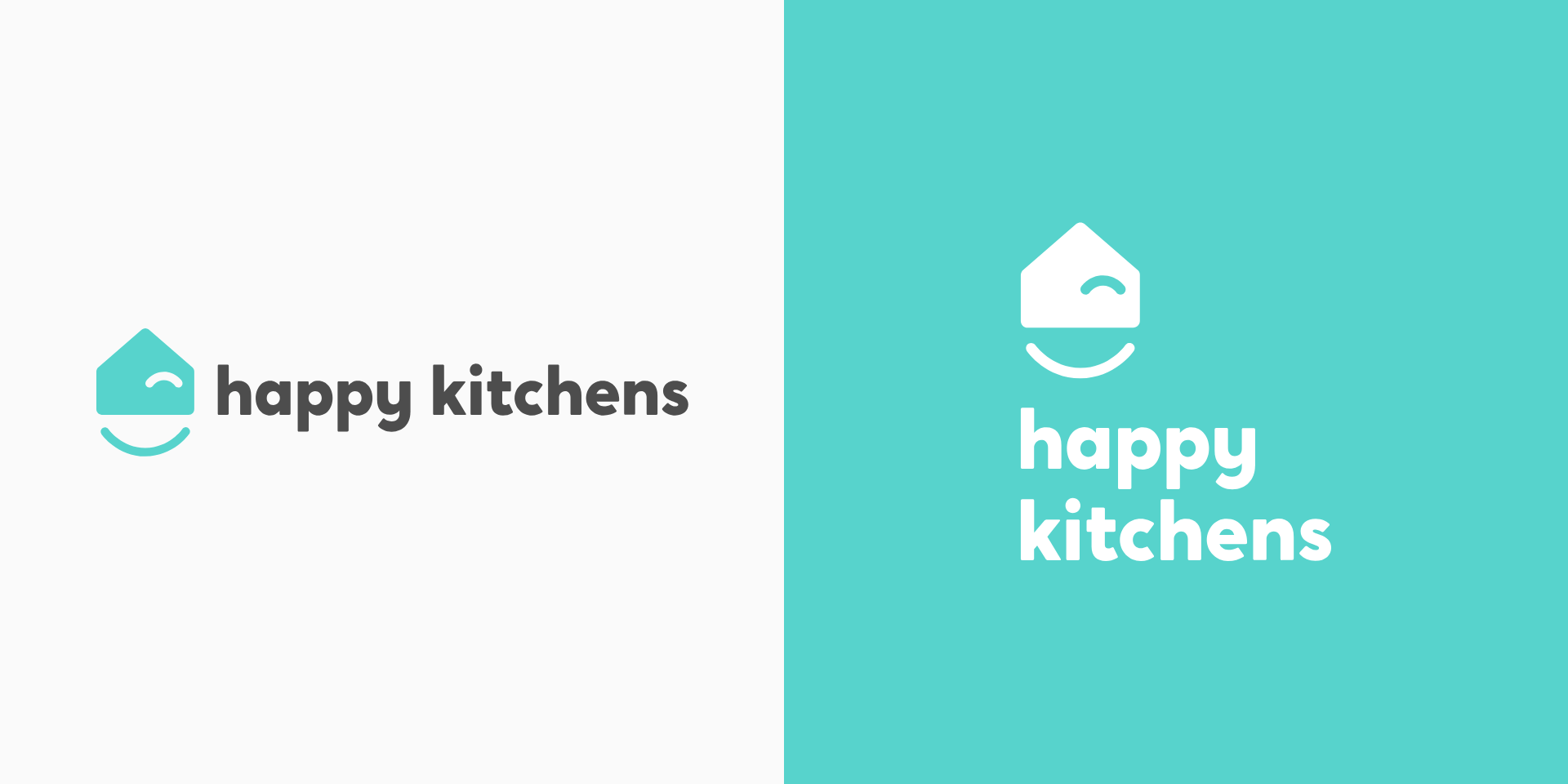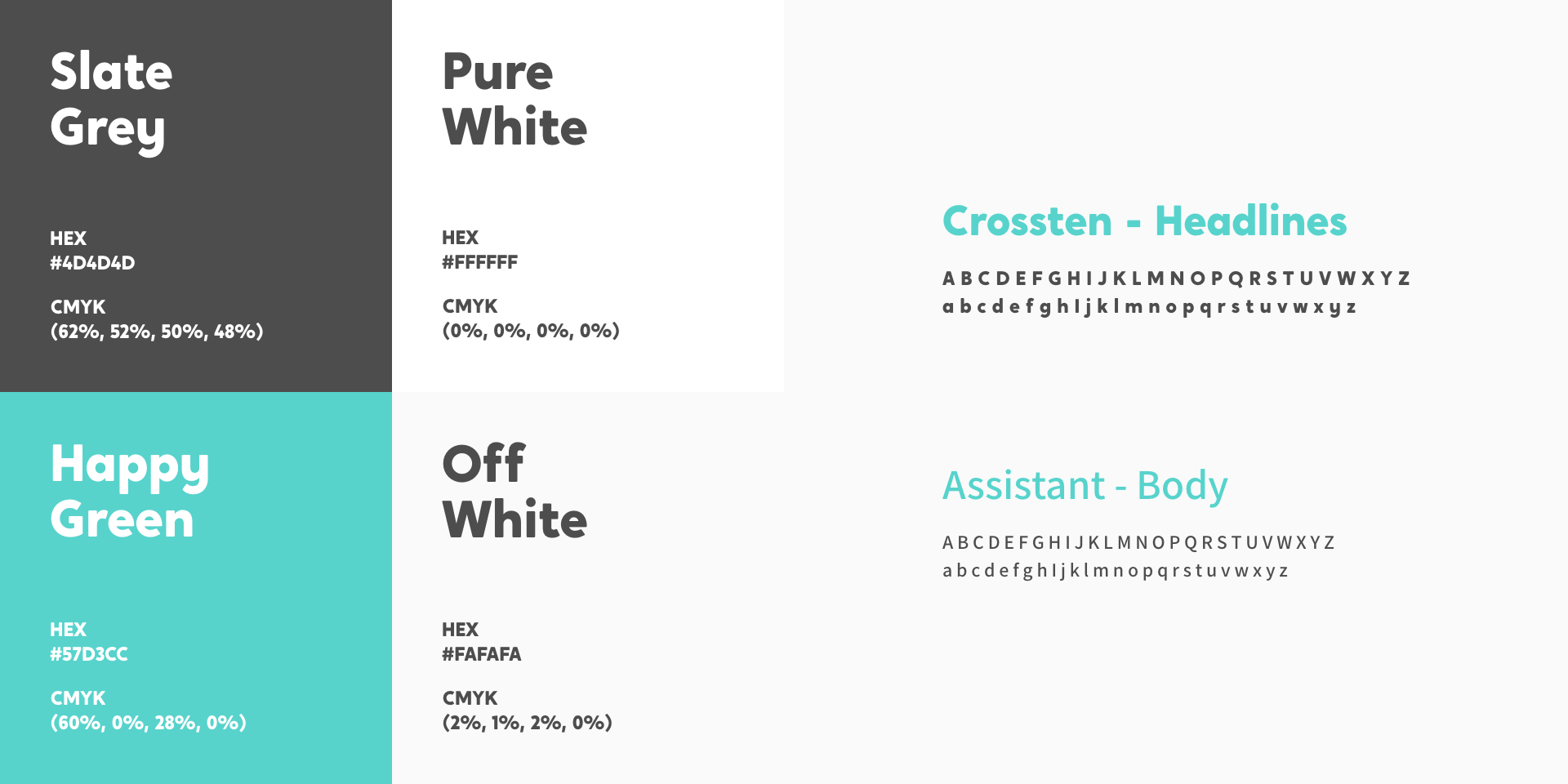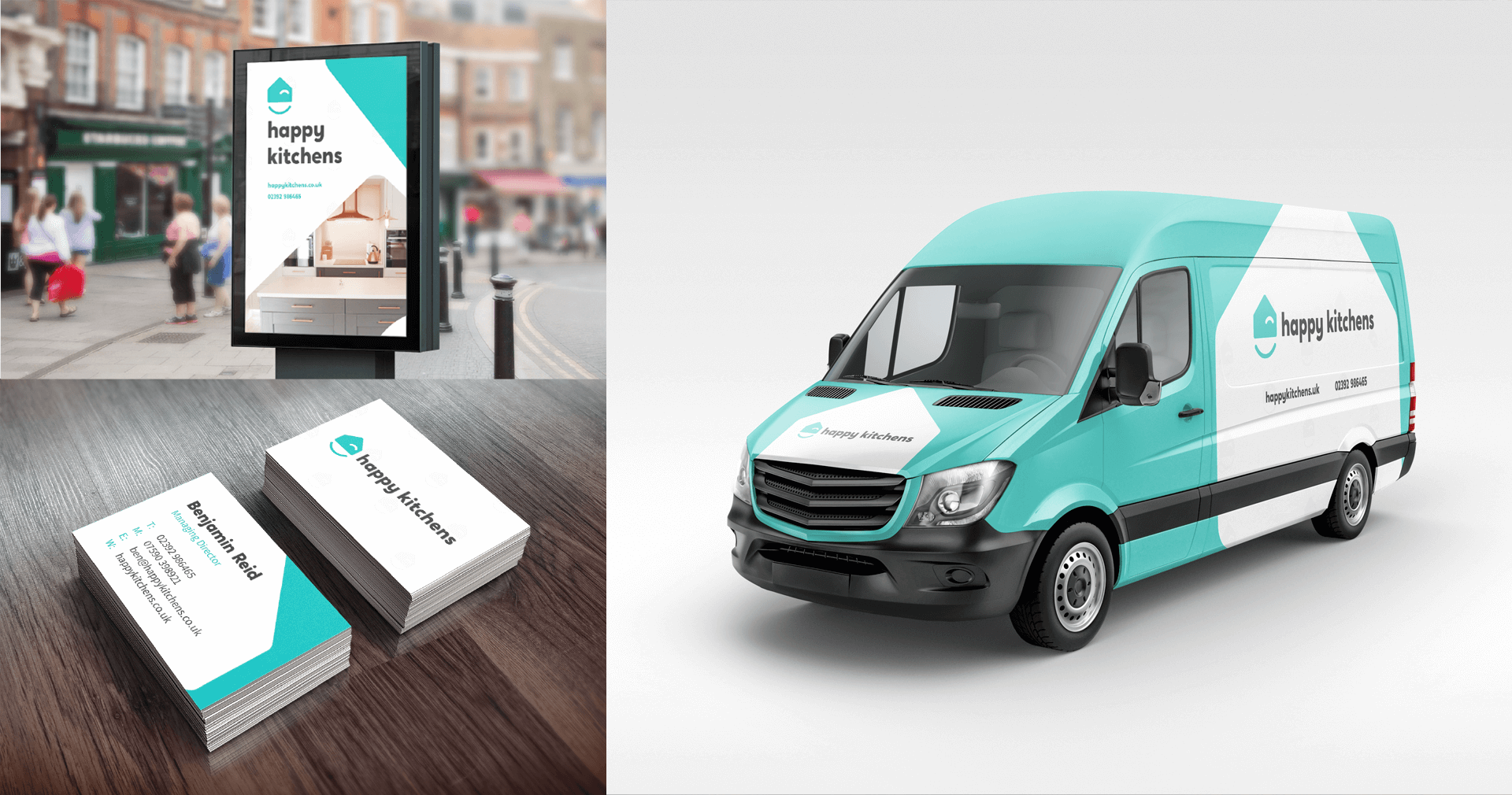 Digital Strategy
Migrating from a website that was produced with only SEO in mind, we focussed on the user experience. New enticing copy, a super-useful mood board feature and beyond-standard mobile usability made part of the plan. 

Website Design
Bite-sized chunks of content, high impact visuals, hand-drawn illustrations, clear user journeys and intuitive functionality. Our creative team produced an original design experience, perfect for the website's audience.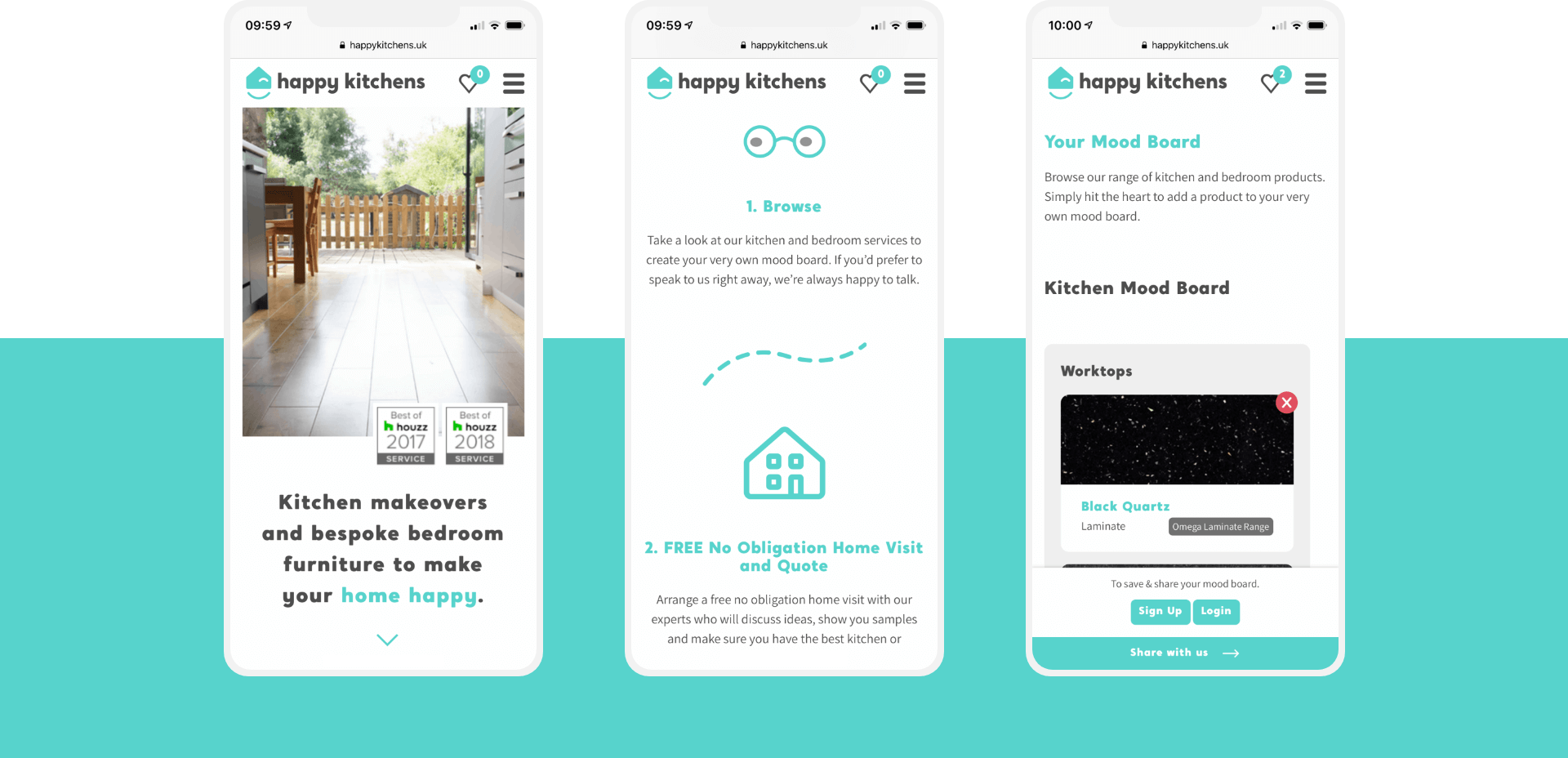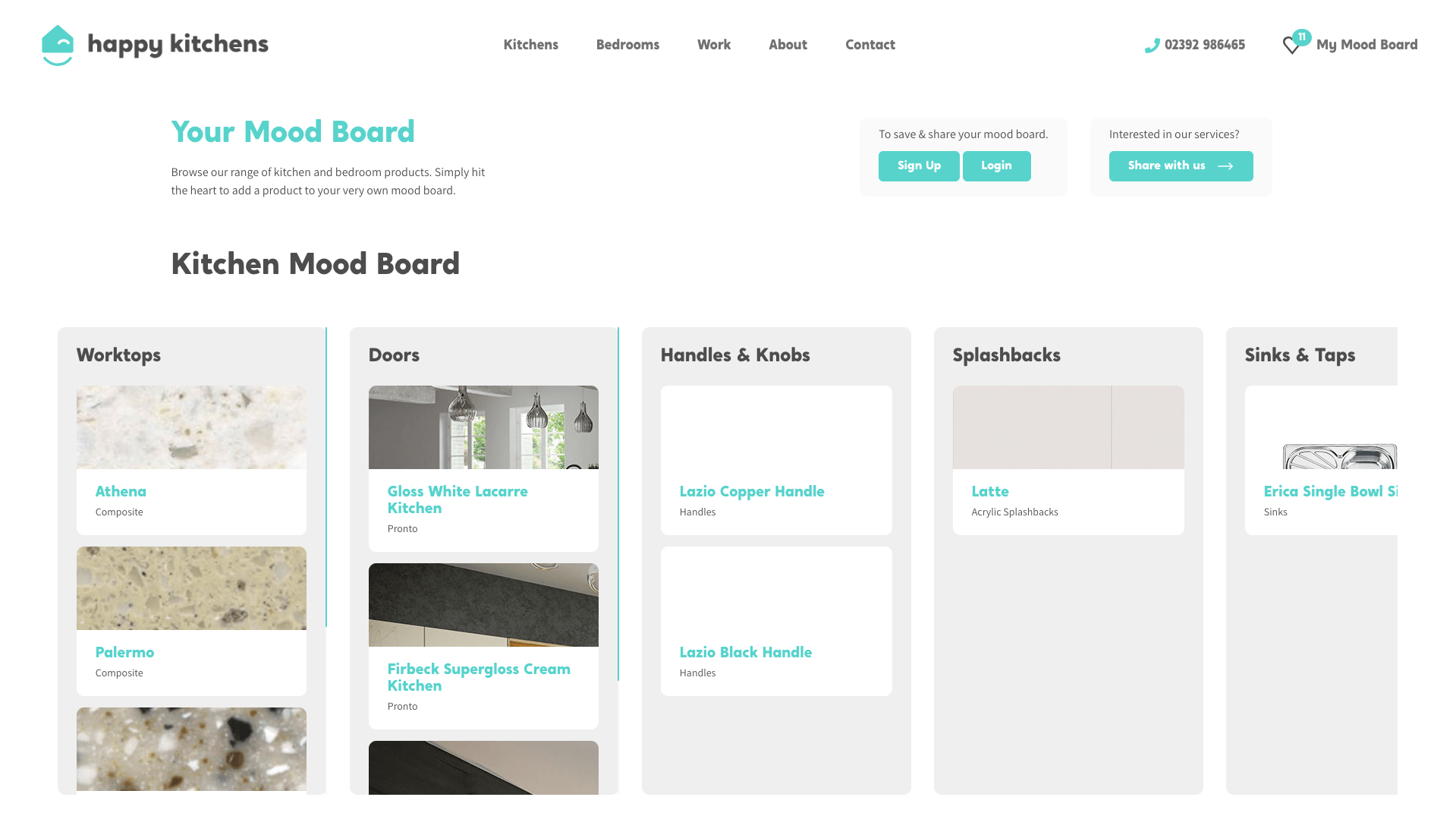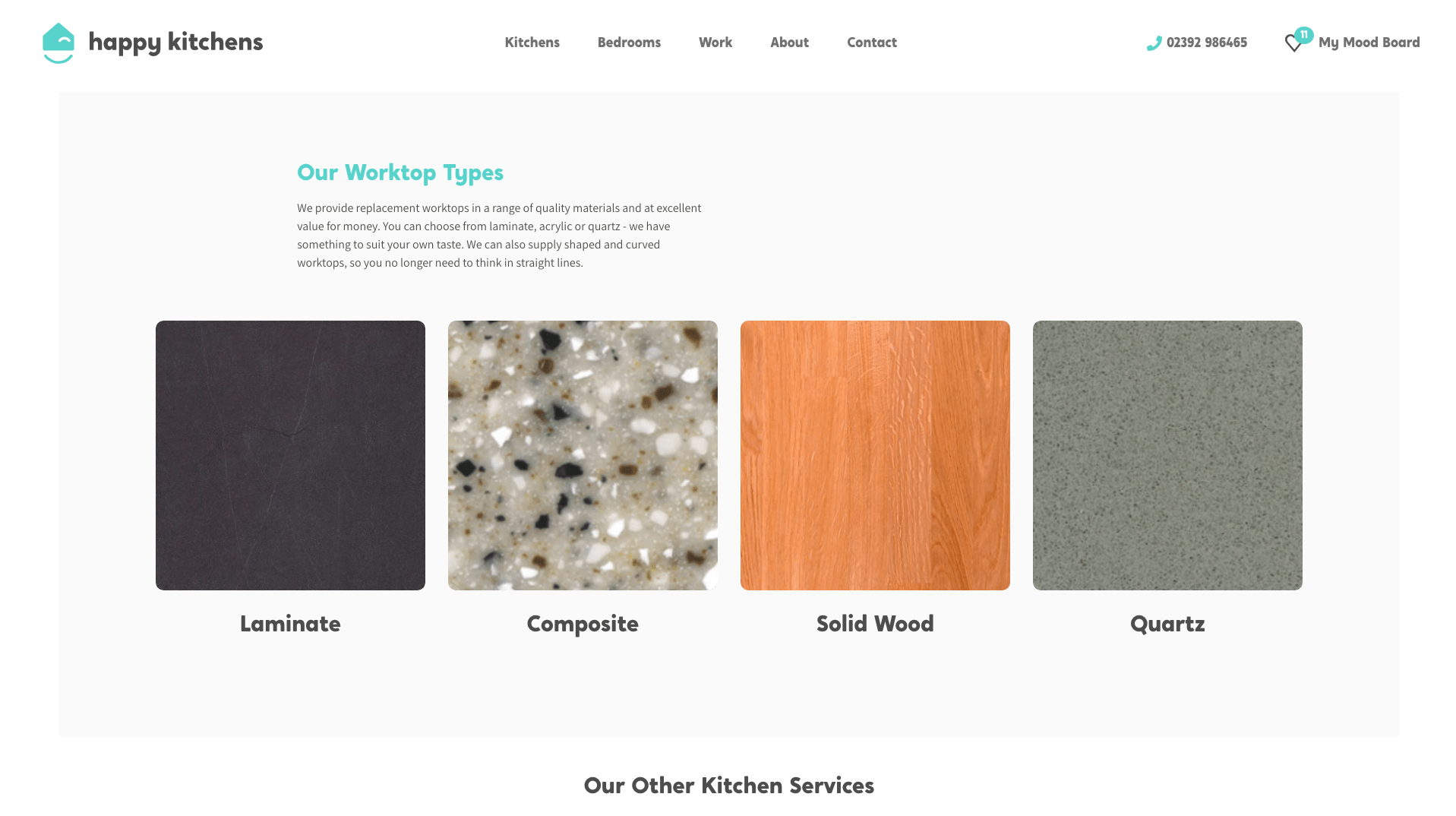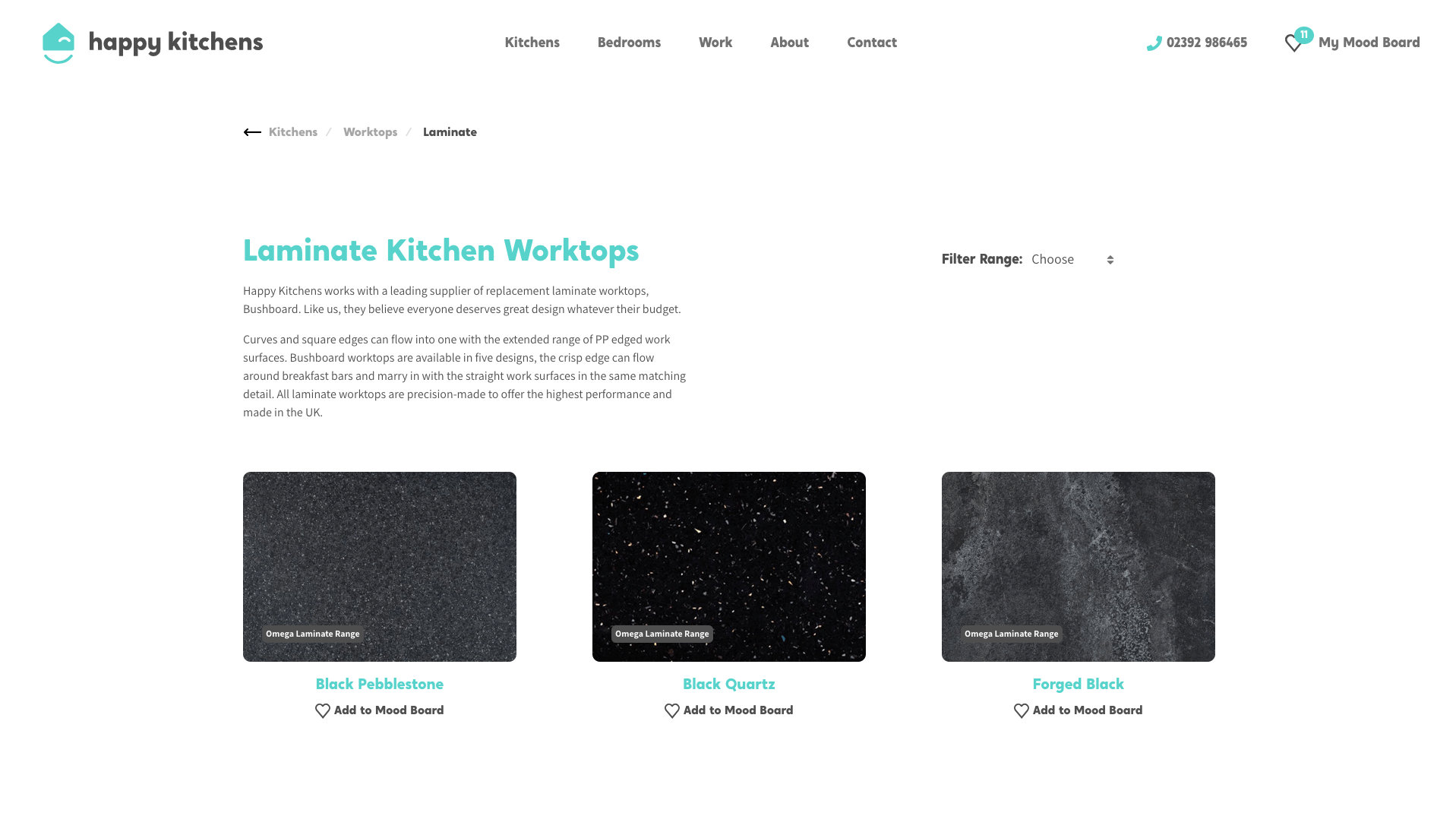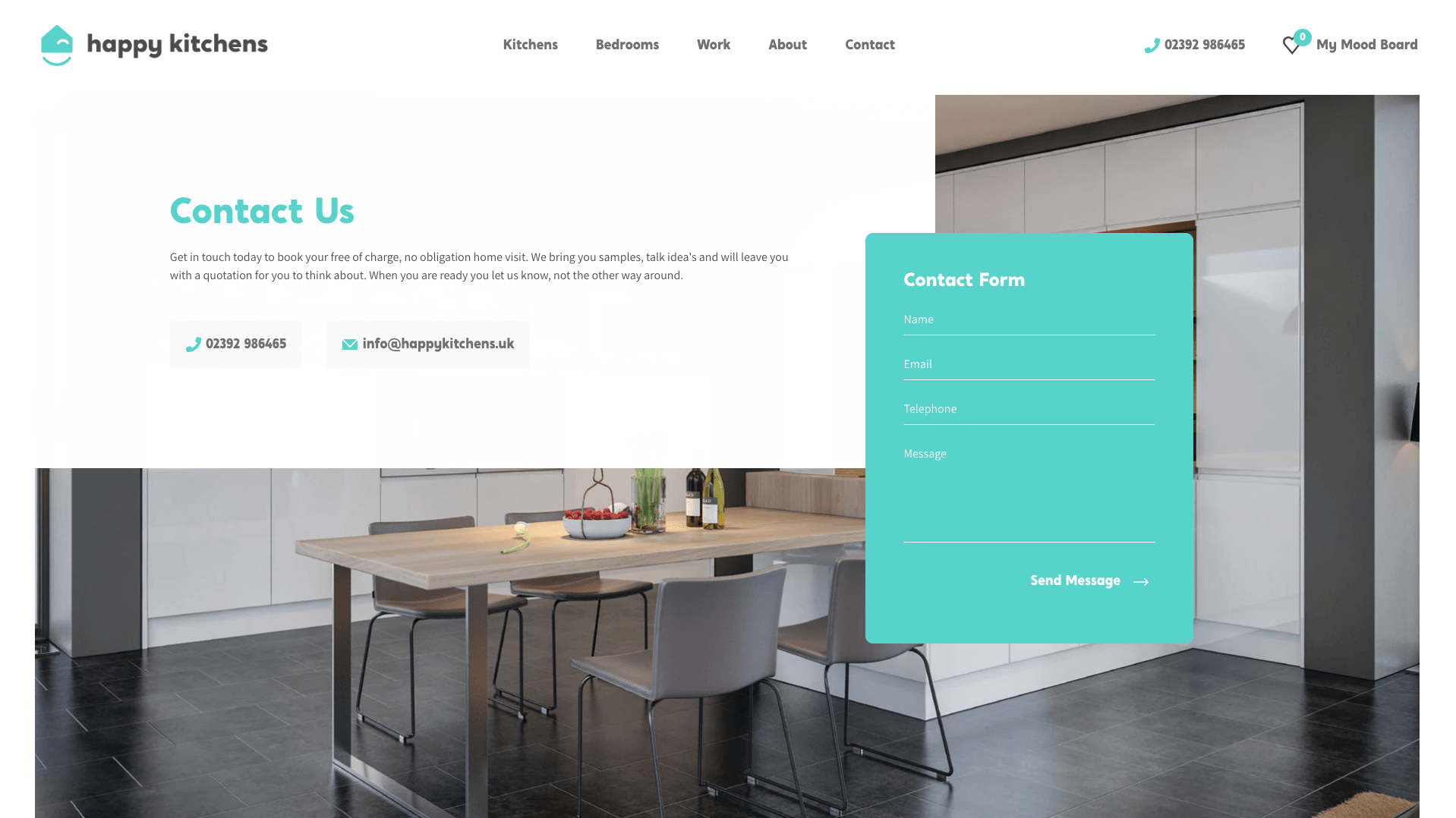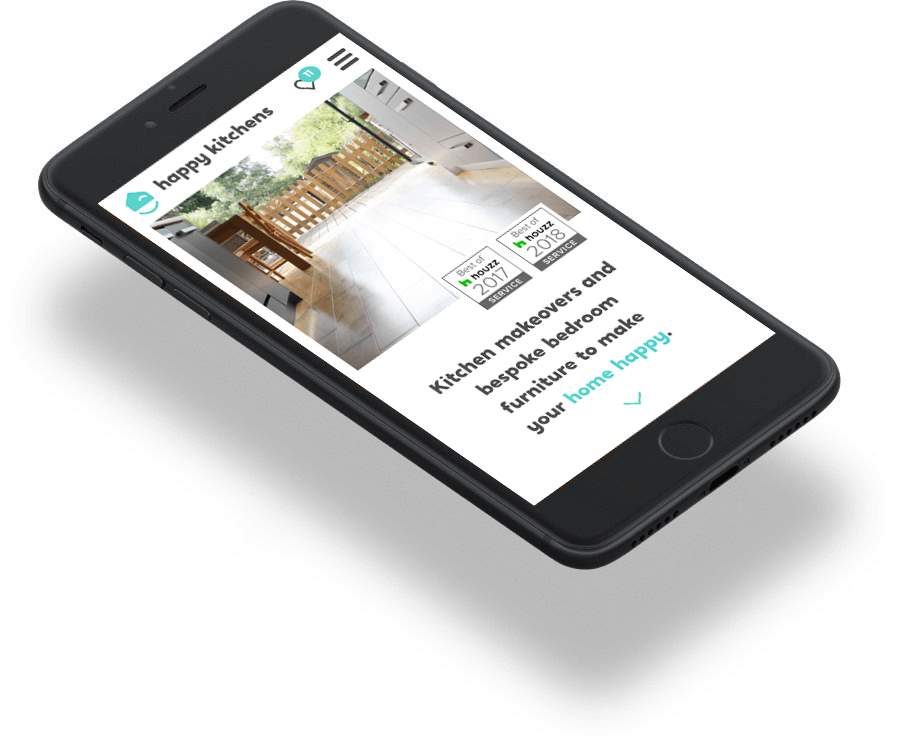 Development
With our front-end code and Alfred CMS platform, the website is super smooth on desktop and mobile devices. Clicking from page to page reveals a creative page transition thanks to our BarbaJS implementation. Our specially made mood board functionality is a handy tool for prospective clients to create and share kitchen and bedroom ideas.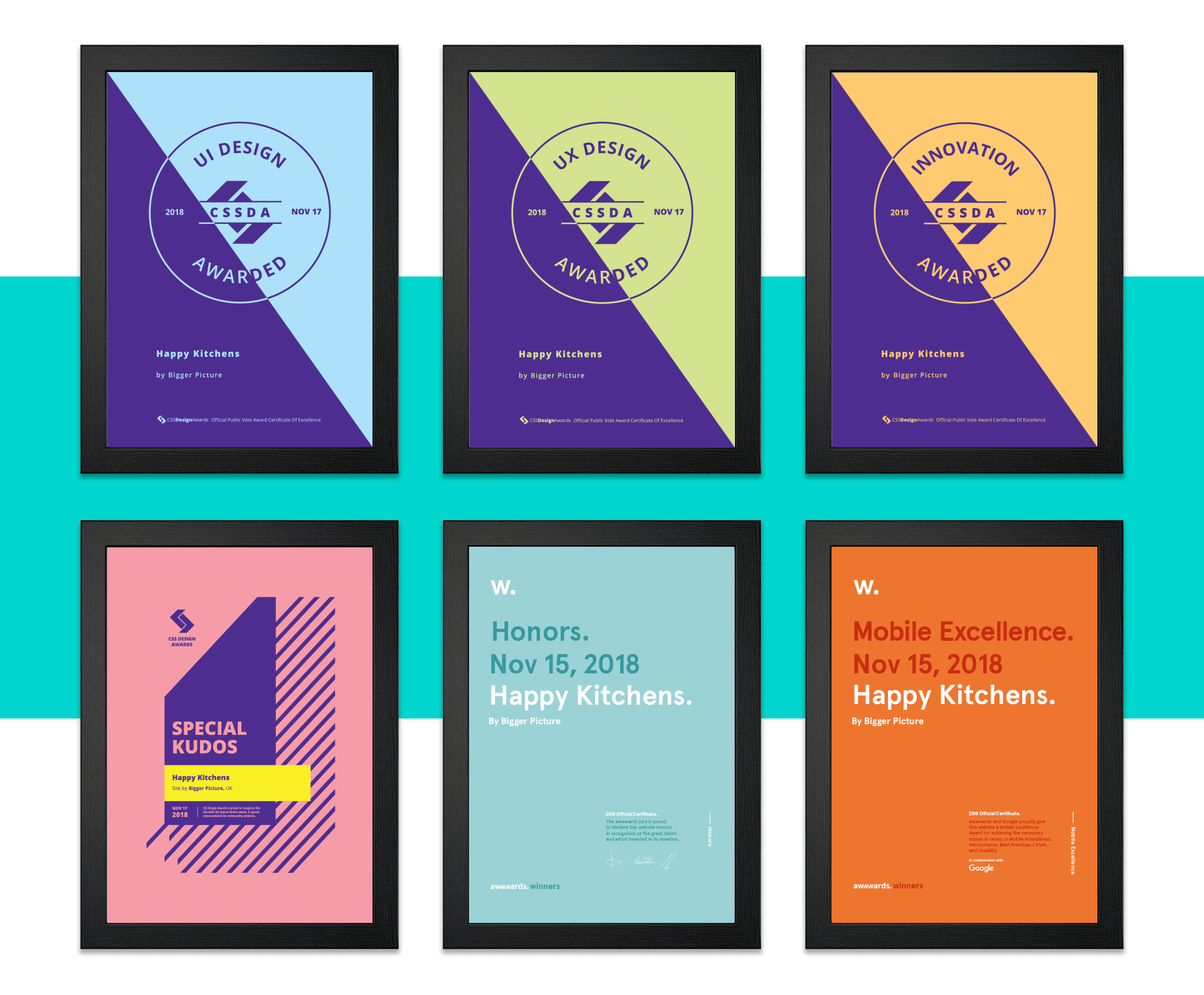 I can honestly say bigger picture have created us the most amazing website. We were recommended by a client of theirs and we are thrilled by the work, Simon, Connor and the team have done. Friendly, knowledgeable and nothing was ever too much trouble, and no question of mine (however technophobic they must have seemed) was too much trouble. If you need an industry leading website by a forward thinking company Bigger Picture are for you, and they have given us a small company a big company feel to our site! 10 out of five stars if it were possible.