1. The top left corner grabs attention first
When a visitor lands on your site, their eye paths will start from the upper-left corner, and move in a zig-zag motion from there.
According to an eye-tracking study by Eyequant, these are the areas that get the most attention.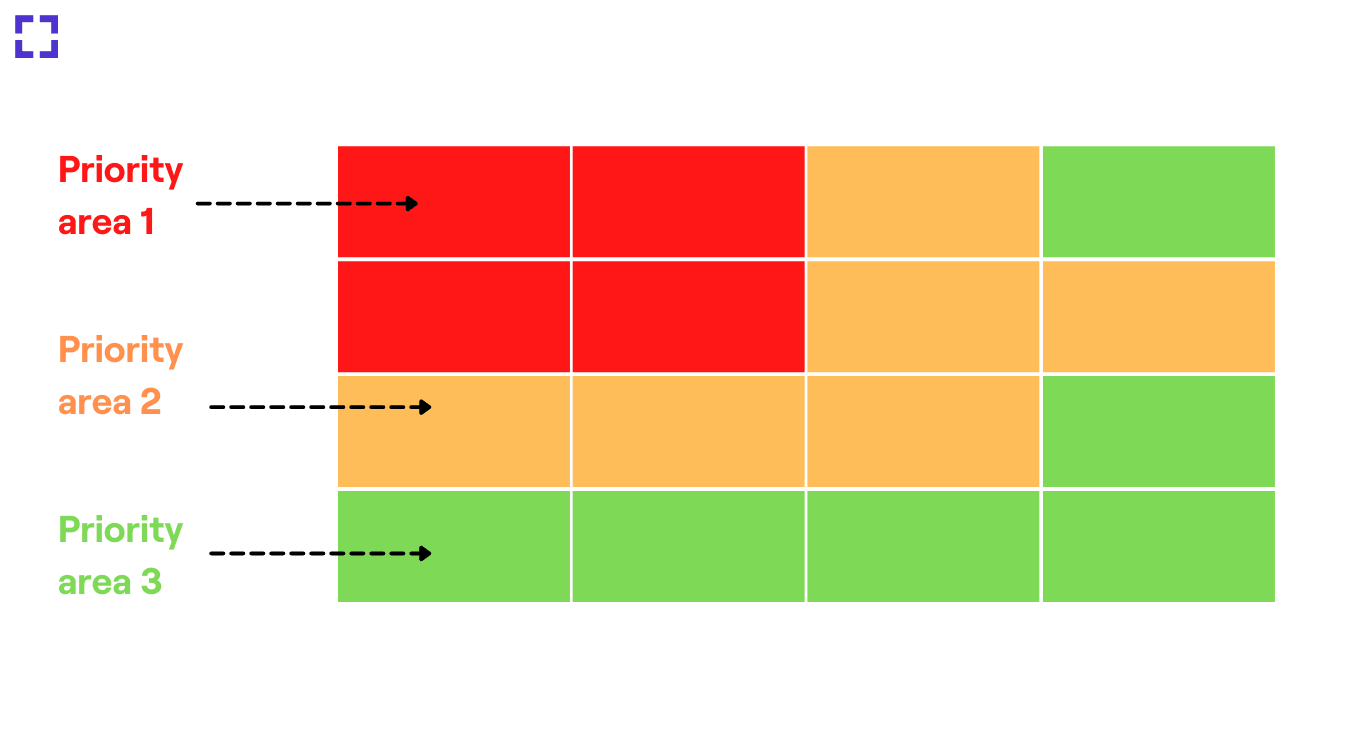 If you have a couple of minutes spare after you've read this blog, check out your own website and see what you have in each of these areas.
In the top left hand corner of most websites, you'll typically find their company logo.
If studies are showing that users look straight to the top left when they land, it makes sense to put your most important information in that zone, including:
Logo
The more gazes your logo gets, the easier it will be for visitors to recall your brand.


Value proposition
First impressions count. Tell the user straight away why your brand is great. But remember, you only have a small window to grab their attention, so make it snappy!
If you need a helping hand, we've covered how to write a great value proposition in our recent blog.
Most languages around the world read left-right, but there a few important ones that use right-left scripts, such as:
Arabic
Aramaic
Divehi
Hebrew
Kurdish
Persian
Urdu
This could mean making right-aligned adjustments on your site if you know you have visitors that use right-left scripts.