The Project
Pavilion are the sports merchandise people who bring brands to life with creative ideas & printed merchandise for any sport. We worked together to bring the brand messaging, content & design inline as their old website no longer reflected 'them.'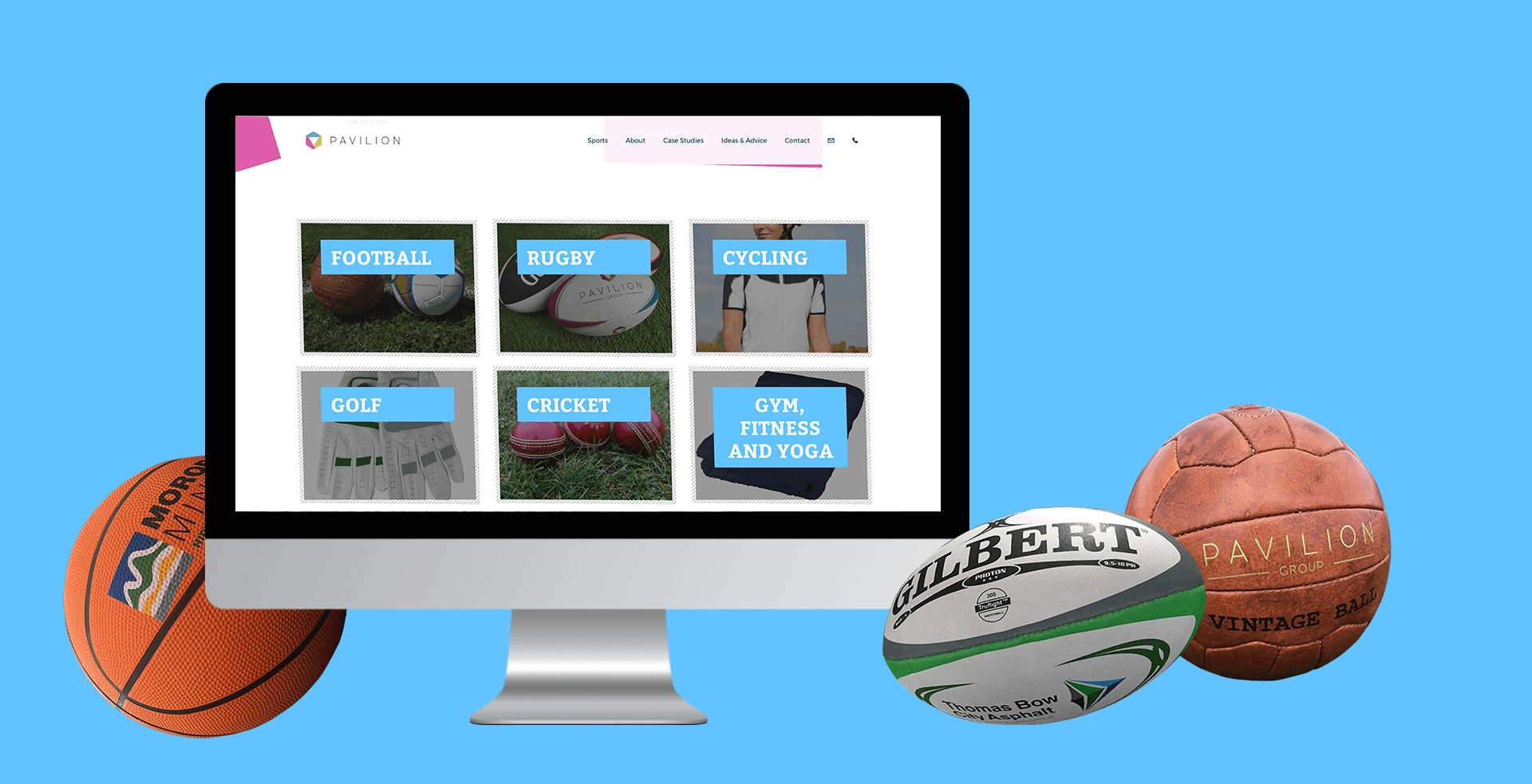 Strategy
As the old site did not reflect the brands' sport focus, there was very little data and behavior analysis to go on. We did however paint very clear user persona's & agree on website objectives. The promotional print sector is full of the same type of traditional websites without any personality – certainly not what we look to achieve here at Bigger Picture. As a creative, forward-thinking promotional print company that focusses on sport, we took the opportunity to create something new & bold to appeal to the right audience.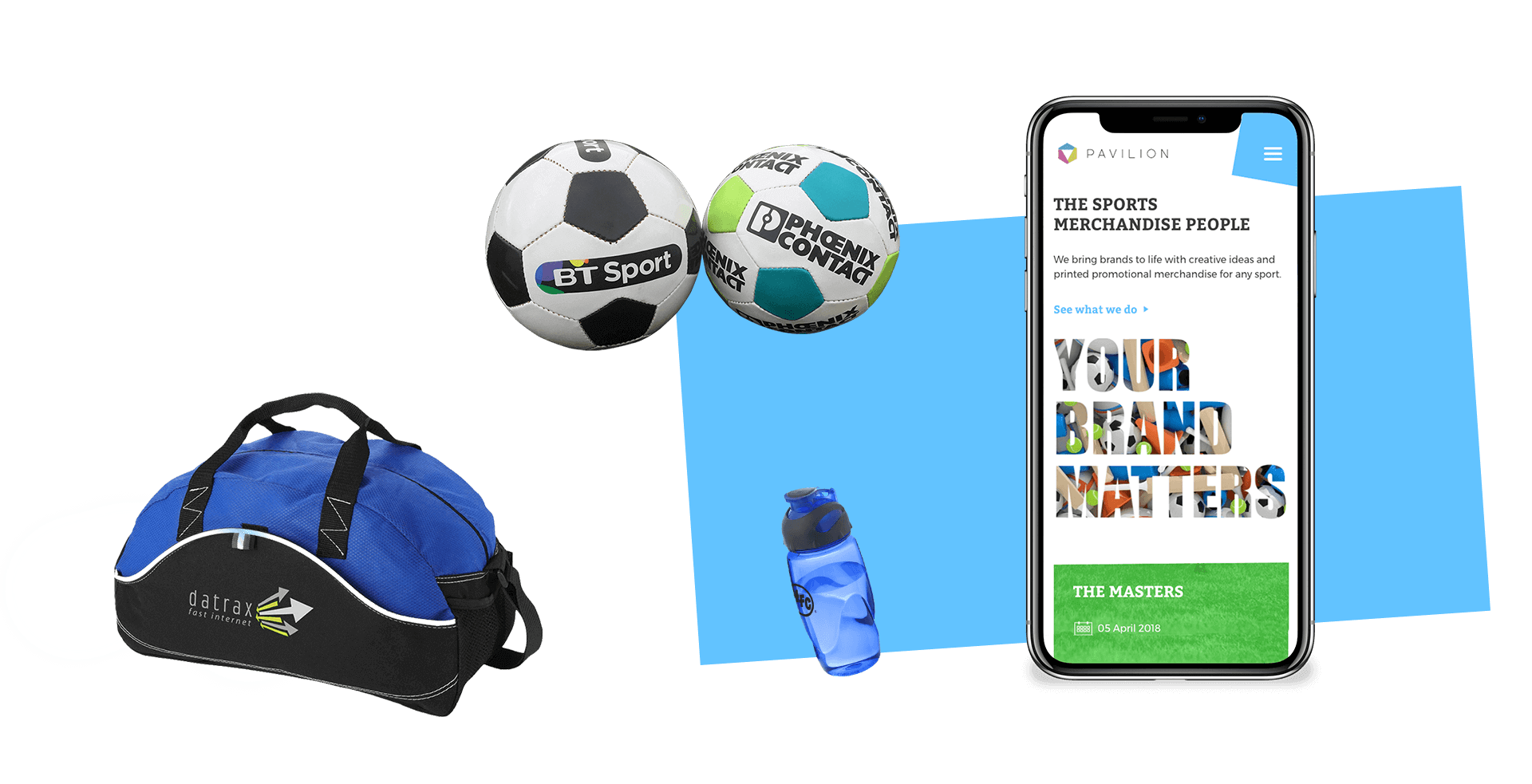 Design
With such a variety of sport merchandise on offer, matched only by Pavilion's creative thinking & bespoke brand ideas for marketing folk, our design team had plenty of ideas. The opening website scene contains a clear value proposition, shows a variety of sports/products on offer, & sets a tone that no other promotional print company dare dream up. Using our animation skills, we created 3D models of sport equipment & created a cool animation. The new website makes it easy to navigate to a sport of interest, find products for inspiration, get creative ideas & generally engage with the new look Pavilion.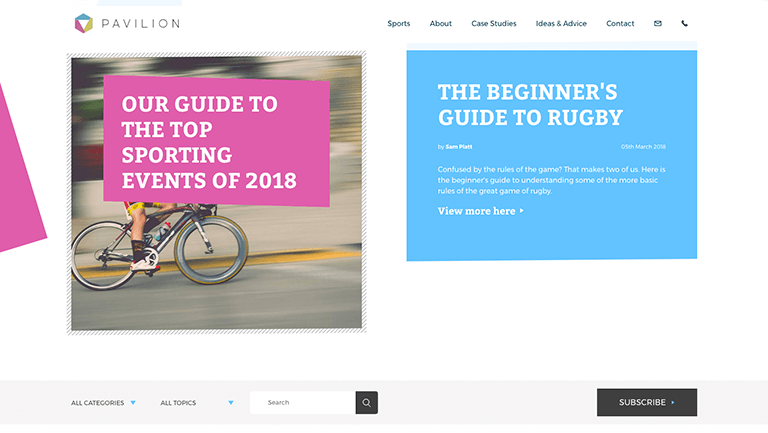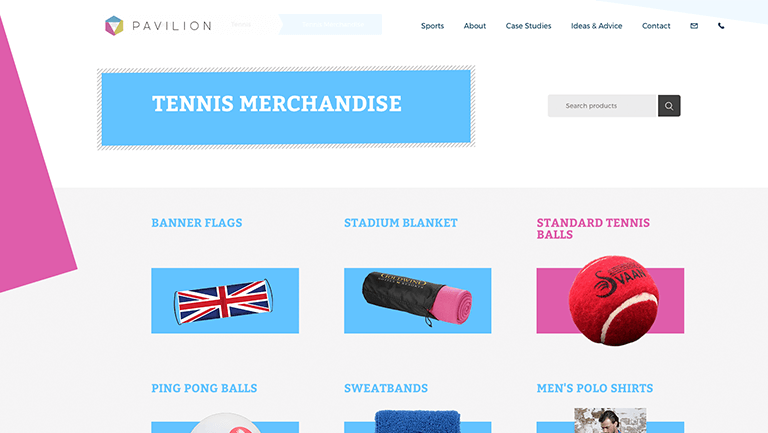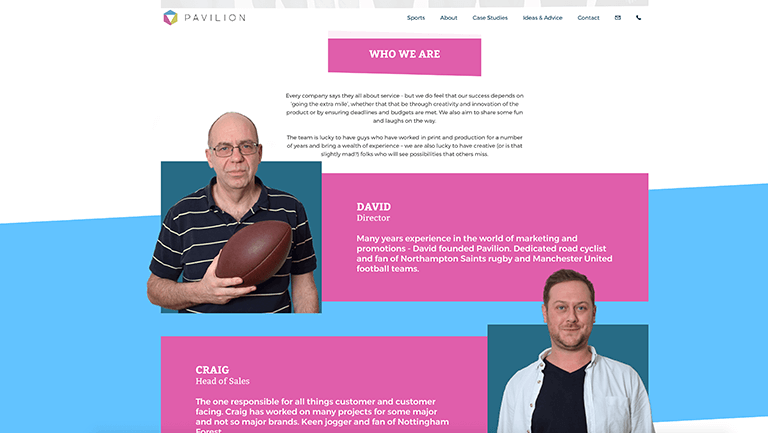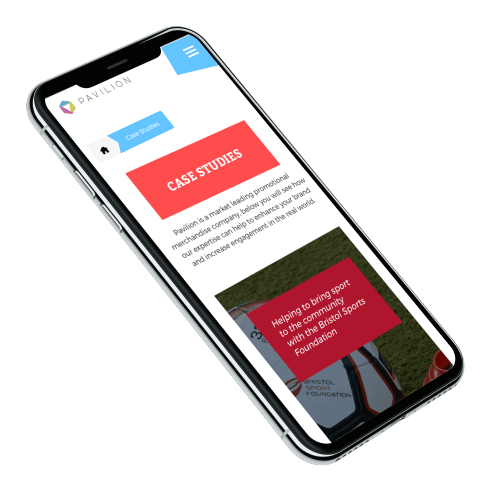 Development
Speed isn't something to take lightly when it comes to web design & development so our methodologies utilize the latest technical advancements. Better UX, SEO benefits, reduced bounce rates & increased engagement are just some of the benefits of a lightning fast website. Using our awesome CMS Alfred, the Pavilion blog is AMP enabled for instant mobile loading, taking normal articles & automatically generating AMP versions. Alfred makes it a breeze when it comes to managing page content so Pavilion can add as many products as their hearts desire without worrying about performance.
We went looking for a new website, and meeting designers, were thoroughly unimpressed. They all threw the same Wordpress template at us, and had no real vision for what we were trying to achieve. That was until we met Bigger Picture. They took the time to meet us and understand what we were trying to achieve. It even made them come up with ideas we hadn't thought of. They are very concerned about SEO, and they sought to bring us a website different from anything else on the market. An incredible team to work alongside with. Hey, if you really want to see their results, have a look at pavilionpromotional.co.uk and have a look yourself. I genuinely cannot recommend them enough.