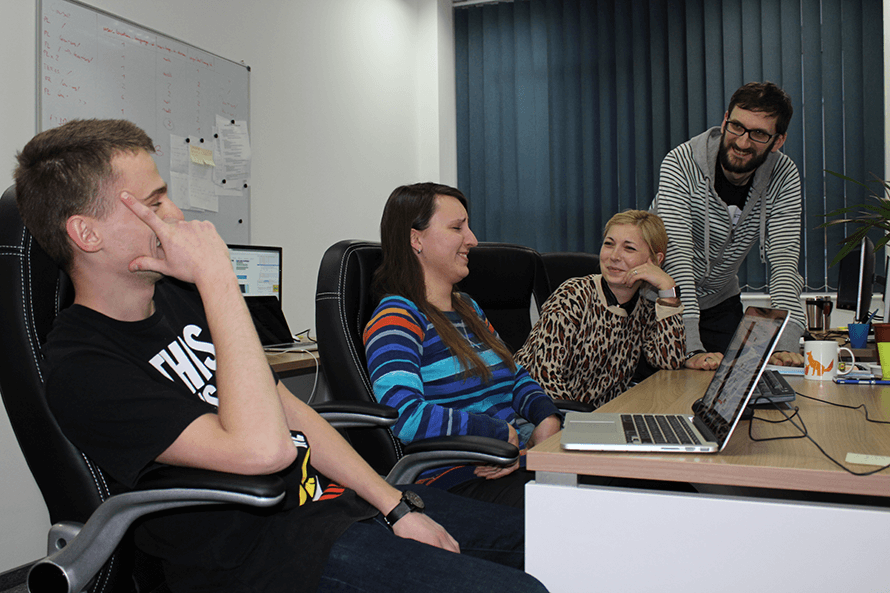 The goal was to create a PWA but with functionalities and behaviour of a real native app (because a normal PWA would be too easy of course). After a brainstorm, we came up with a simple application for Facebook users who want to take back control of what they see in their feed. That's how FeedGist was born – an application to create the perfect feed, only containing posts from Facebook Pages users want to see. No interruptions, no ads, and no fluffy kittens. We also wanted to use Push Notifications in a funkier way than traditional implementations. Users control push notification frequency and get alerts with the number of posts they've missed since last login. Pretty cool right?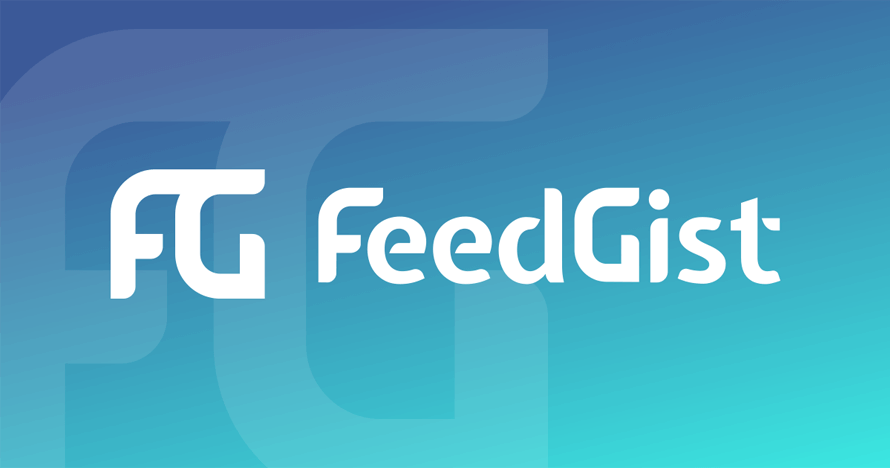 CHECK OUT THE CODE FOR YOURSELF ON GITHUB
HOW DID WE CREATE IT?
We decided to split the project into 2 layers. The first, a very simple API to authenticate users via Facebook, display user's liked Facebook Pages, give the function to select and save, read posts, and automate sending Push Notifications. The second, a front-end PWA layer that calls our API to render the data.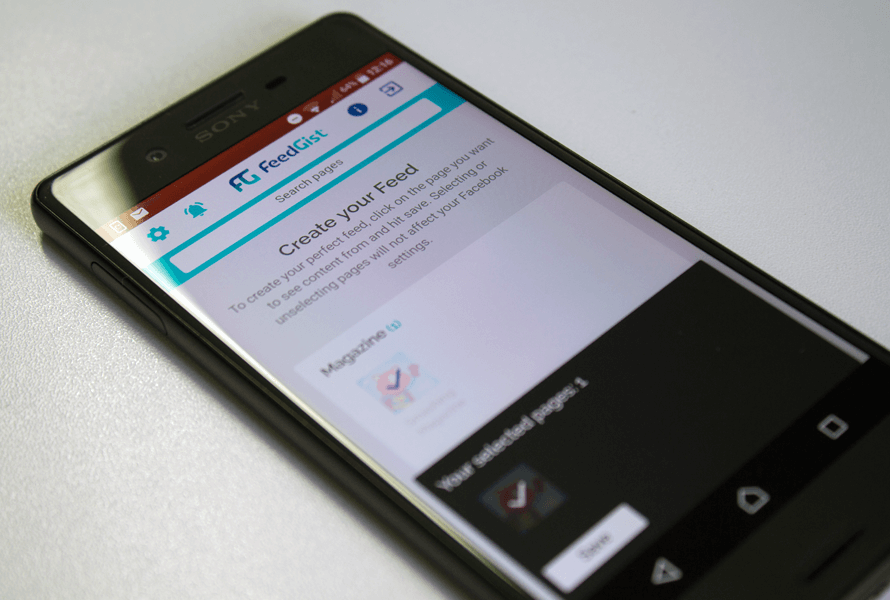 Our API has been based on the latest Laravel Framework (at the time of development that's 5.4). Push Notifications are done thanks to OneSignal. Besides push notification sending functionality, they provide an awesome Admin Panel to look at registered users, with click statistics and the ability to send some customized message to single user. Neat!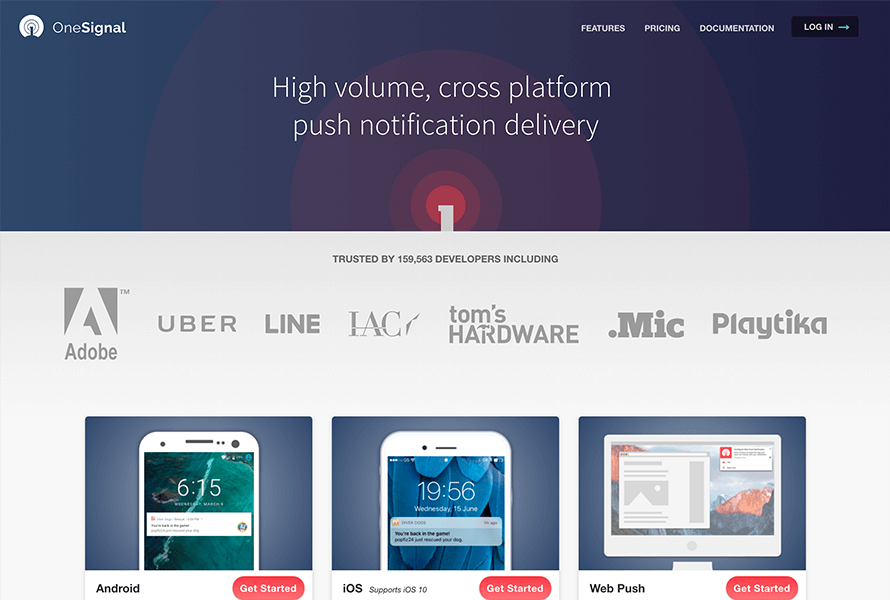 Our front-end layer has been created on top of the Angular Framework, using Angular Material Design's UI components and all the goodies from sw-precache to support the offline mode of the application. We decided to use Service Worker Toolbox library to support working app with unavailable or poor network connections.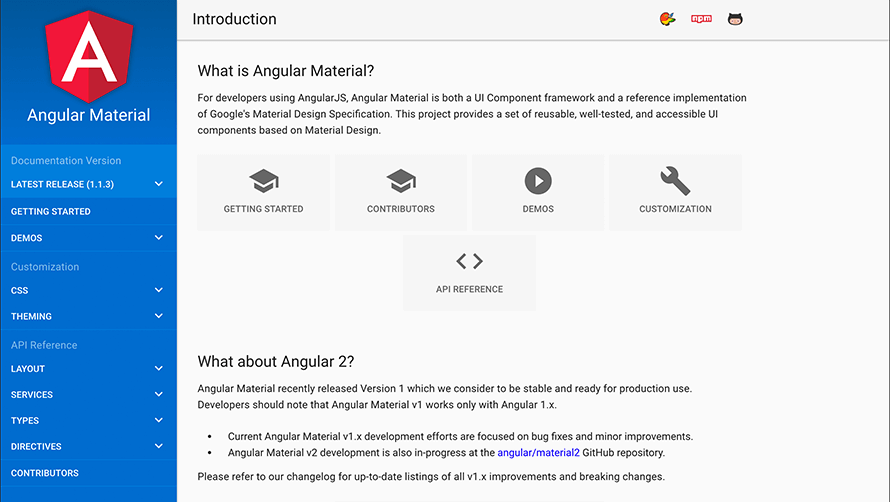 Our source code has been uploaded to GitHub so you can see how it works under the hood, but this article is focussed on the features of Progressive Web App technology, so we'll focus on our front-end layer.
ANGULAR 2…NO 4
We are huge Angular fans and have successfully used it in many web/app projects. In Angular 2, there's a perfect tool called Angular CLI that makes it really easy to start creating an application that 'just works', right out of the box. It helps in generating components, routes, tests from the command line and so much more. A huge help and time saver! The Angular team are working hard on another tool called Angular Mobile Toolkit too. It automatically integrates all the progressive features i.e. offline capability or mobile-network-friendly tools. Unfortunately, it is not production-ready yet so we had to come up with our own solution.
AHEAD-OF-TIME COMPILATION
On the official Angular website, we can read: Before the browser can render the application, the components and templates must be converted to executable JavaScript by the Angular compiler.
In other words, every time you run an Angular application, it is being compiled using the Just-in-Time (JIT) compiler. It is good when we - as developers – are in the dev phase, but not really cool if the application flies to production, when we need maximum optimisation to reduce page load time.
Angular obviously thought about that and that is why they came up with Ahead-of-time compilation that we can run before application deployment. Thanks to this solution we have faster rendering, fewer asynchronous requests and smaller framework download size. We reduced the total asset size by 45%. Now the Angular team have decided to enable AOT compilation as default executing ng build —prod. Previously we had to run ng build —prod —aot. Double awesome!
OFFLINE SUPPORT
Service Worker is a script that runs in the background of a browser and saves application data in its memory. Thanks to this, offline support is now possible. As well as the obvious benefit of offline support, online devices also benefit. By using special handlers, we can fetch scripts and images from Service Worker directly, without any requests to server (caching runtime requests), making things a whole heap faster. Service Worker enables Push Notification support too. I have a feeling we'll all be getting a load more notifications in the future so take advantage of this whilst it is fresh!
To register a Service Worker, we simply put a <script> that is responsible for that: