The project
Wildfire Breakthrough came to us with a mission. That mission was to get the US government to take more action against Wildfires. We worked together to produce a brand & web platform to get their message across.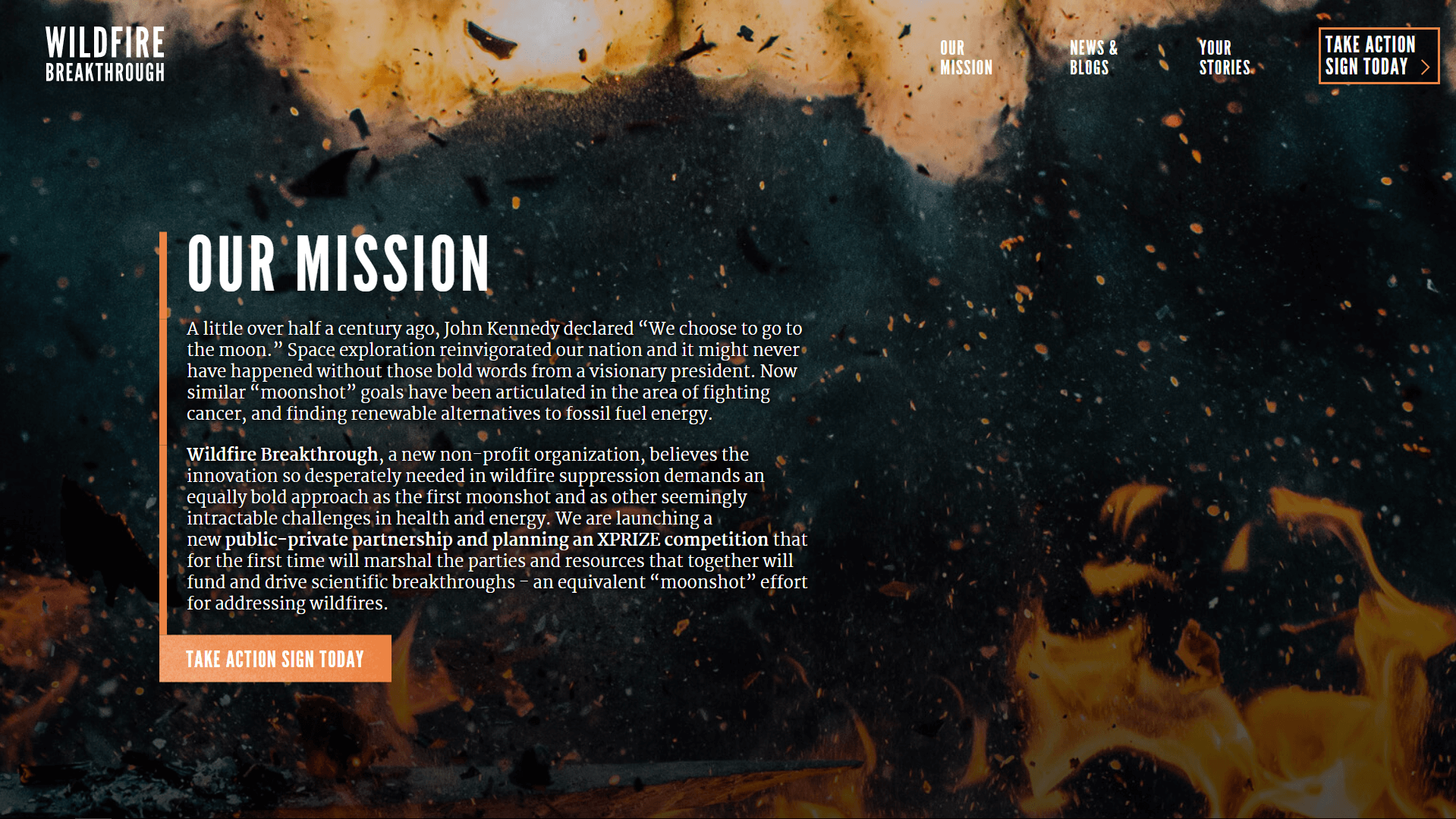 Design
Wildfires really do destroy lives so we wanted to show the impact they have as soon as you enter the site via a video and hard hitting statement. Image & video usage, paired with bespoke illustration is paired with messaging across the site.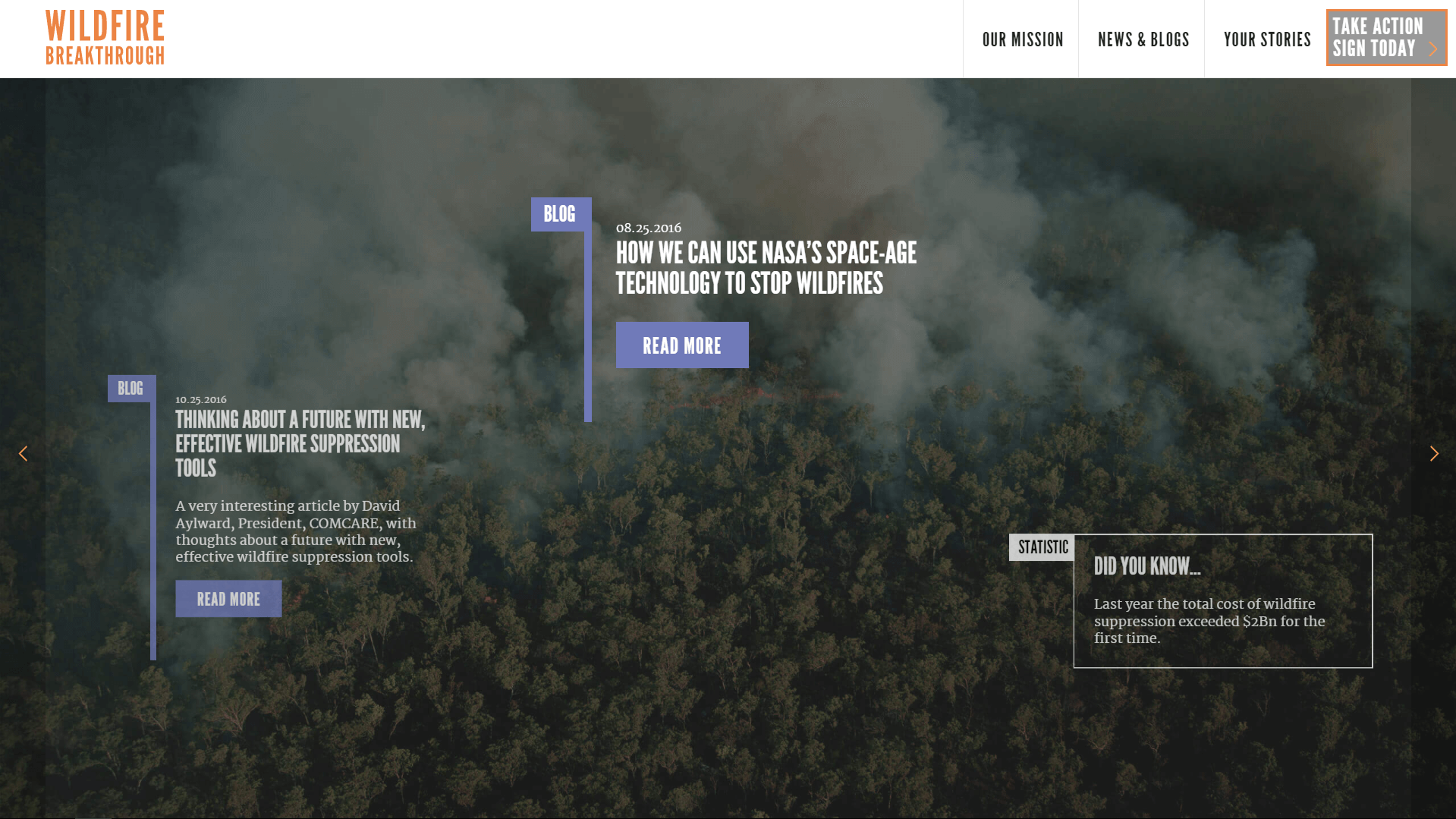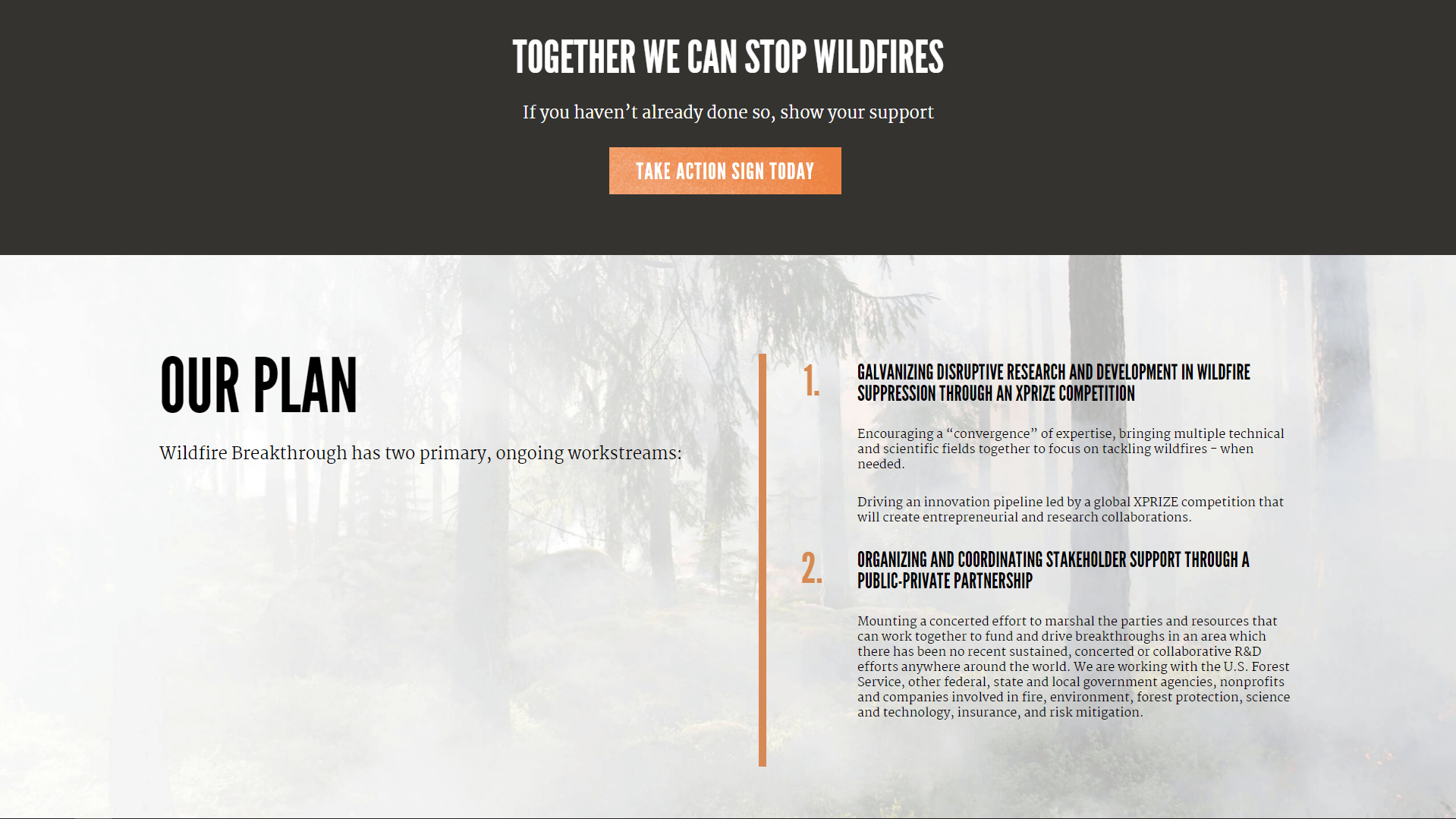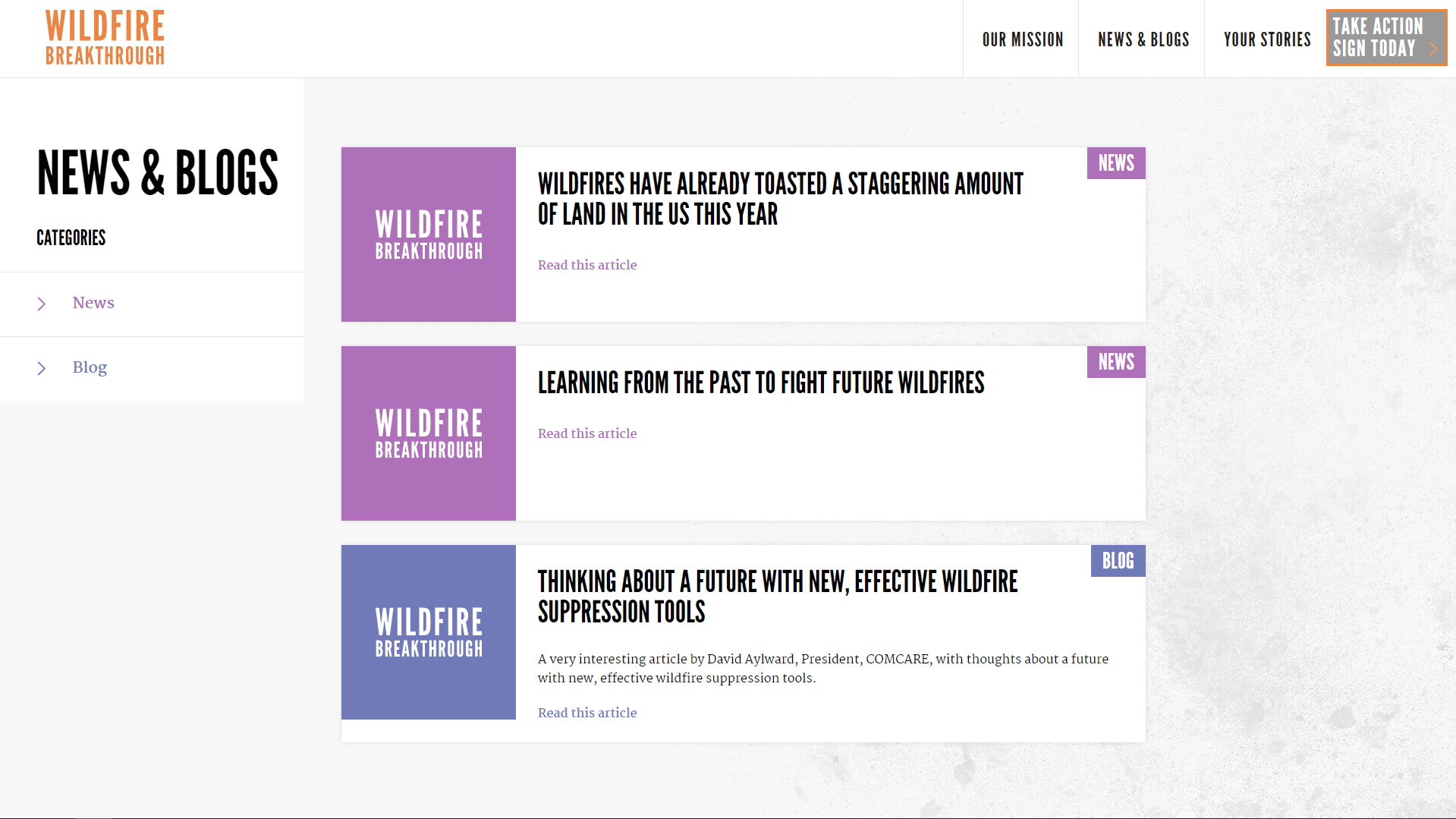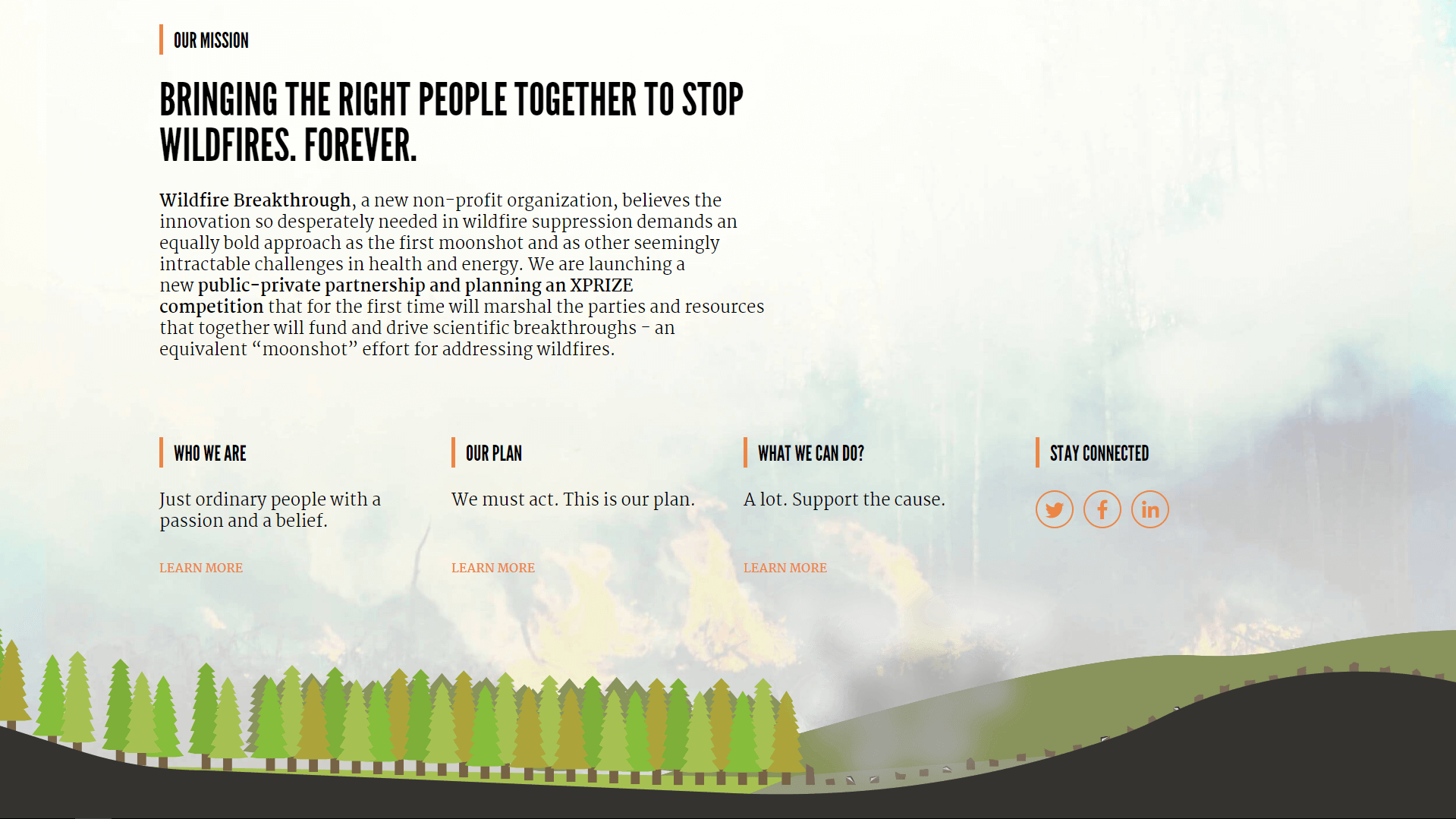 I love it! It's very slick but also gives smooth navigation. Well done.