The project
Happy Doors offer quality, British, made to measure replacement kitchen and wardrobe doors. We collaborated to produce a bespoke e-commerce website making ordering replacement doors simple. Some top website features include a door configurator, easy checkout process and slick product refinement.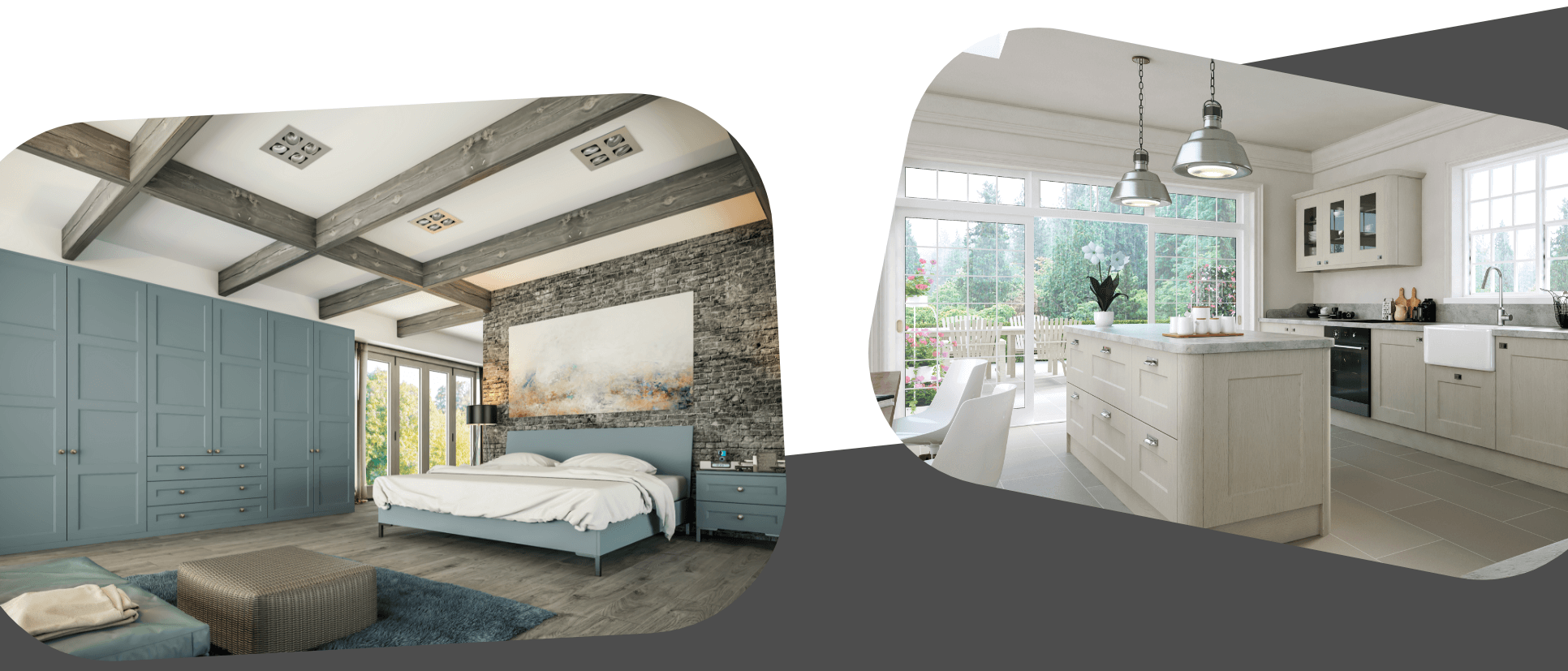 The Brand
Bigger Picture recently designed the brand and website for Happy Kitchens, a business offering kitchen and bedroom makeover services to homes in Hampshire. As the two businesses are closely related and under one company, it made sense to link the two brands. Happy Doors and Happy Kitchens share the same style and are differentiated by name and colour. Simple, memorable and designed to be digital first. Hover over the logo on the website and you'll see what we mean ;-)


E-commerce Website Design
As an online B2C brand, we knew mobile traffic would outweigh desktop. Every step of the user journey was carefully designed on mobile screens through to desktop. The website design offers clear instruction, useful information and a no-fuss checkout process. Analysing every website in the sector we knew there was an opportunity to stand out with the best, most intuitive door configurator so we paid special attention to the experience in that area to redefine the industry standard.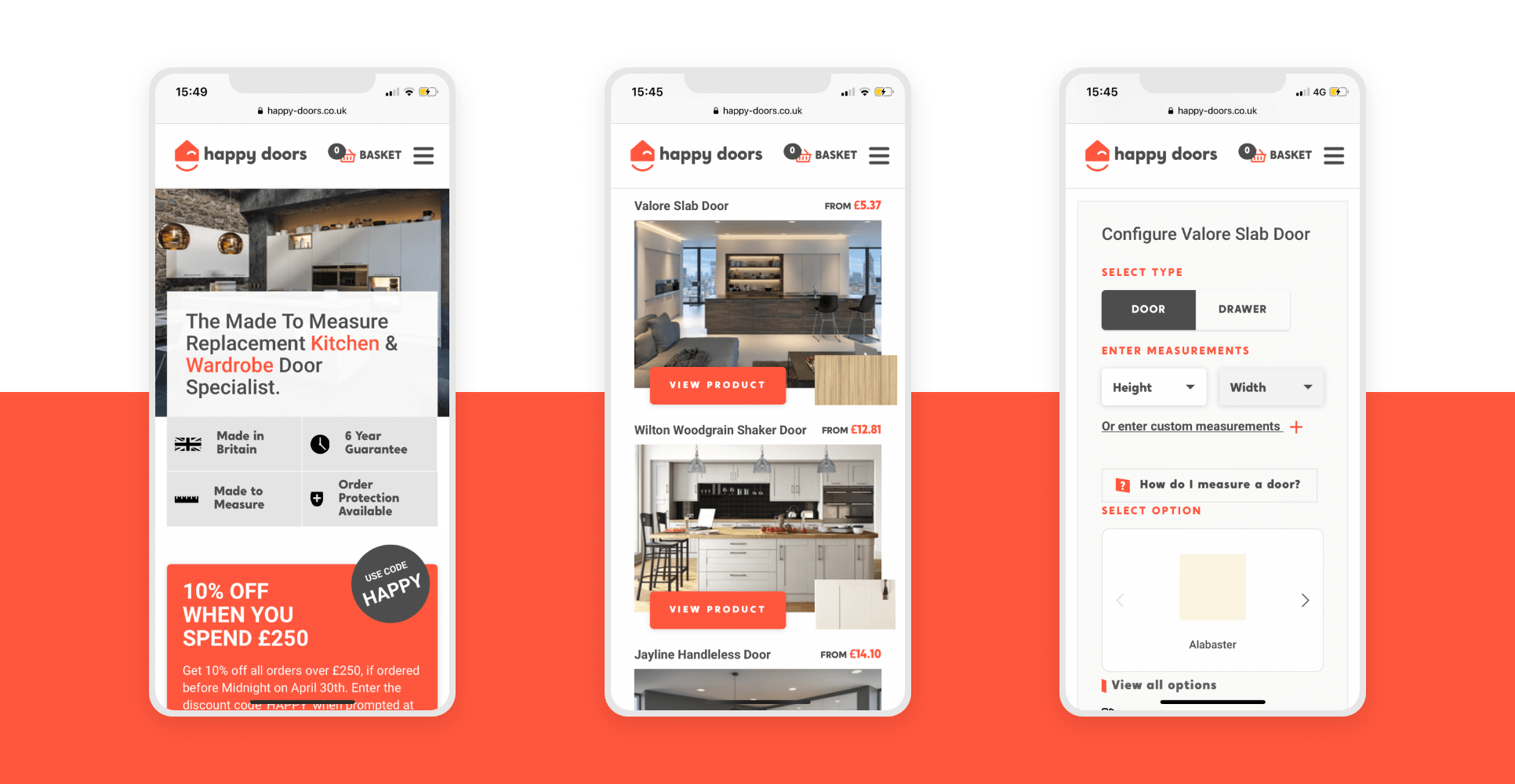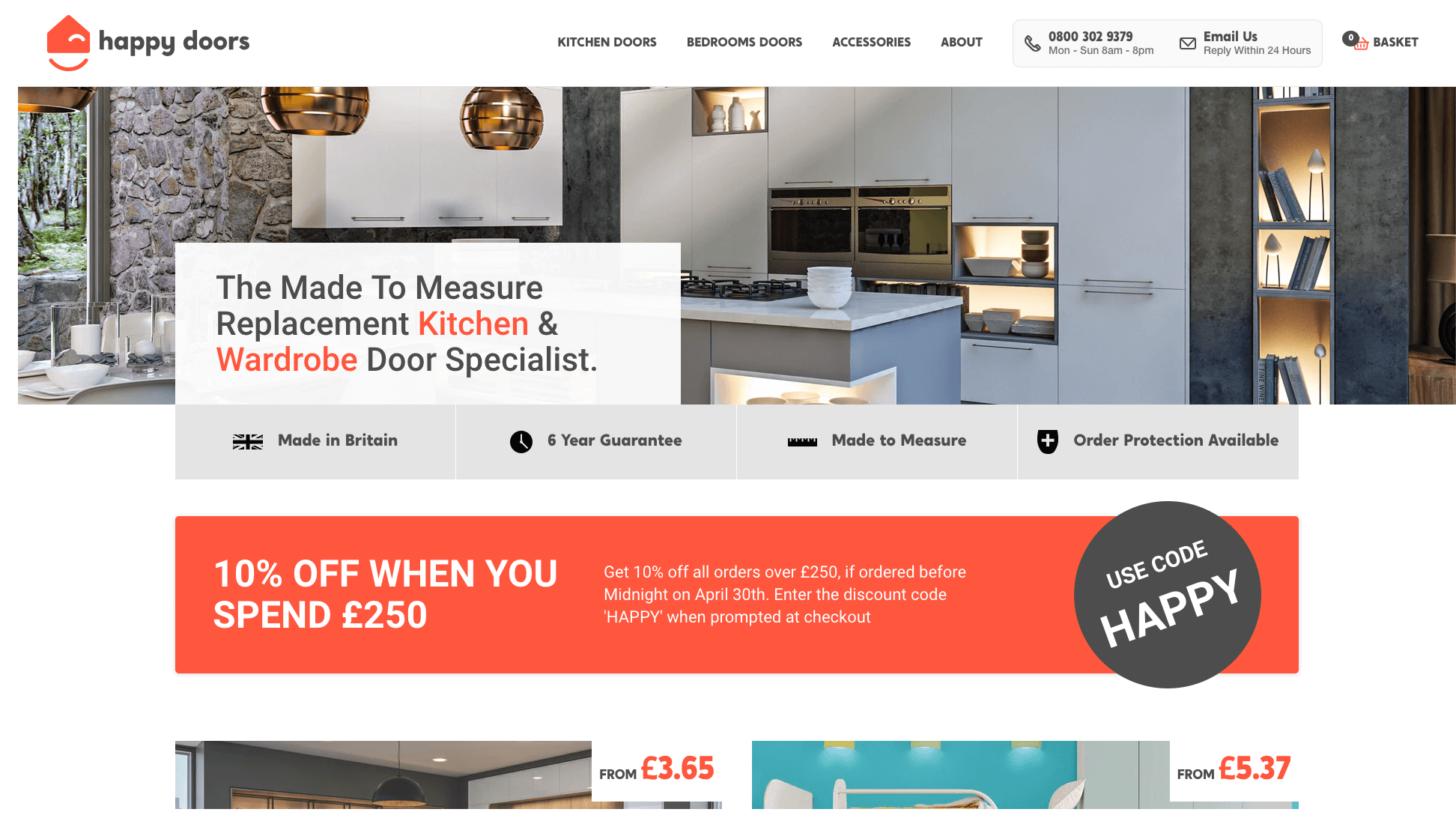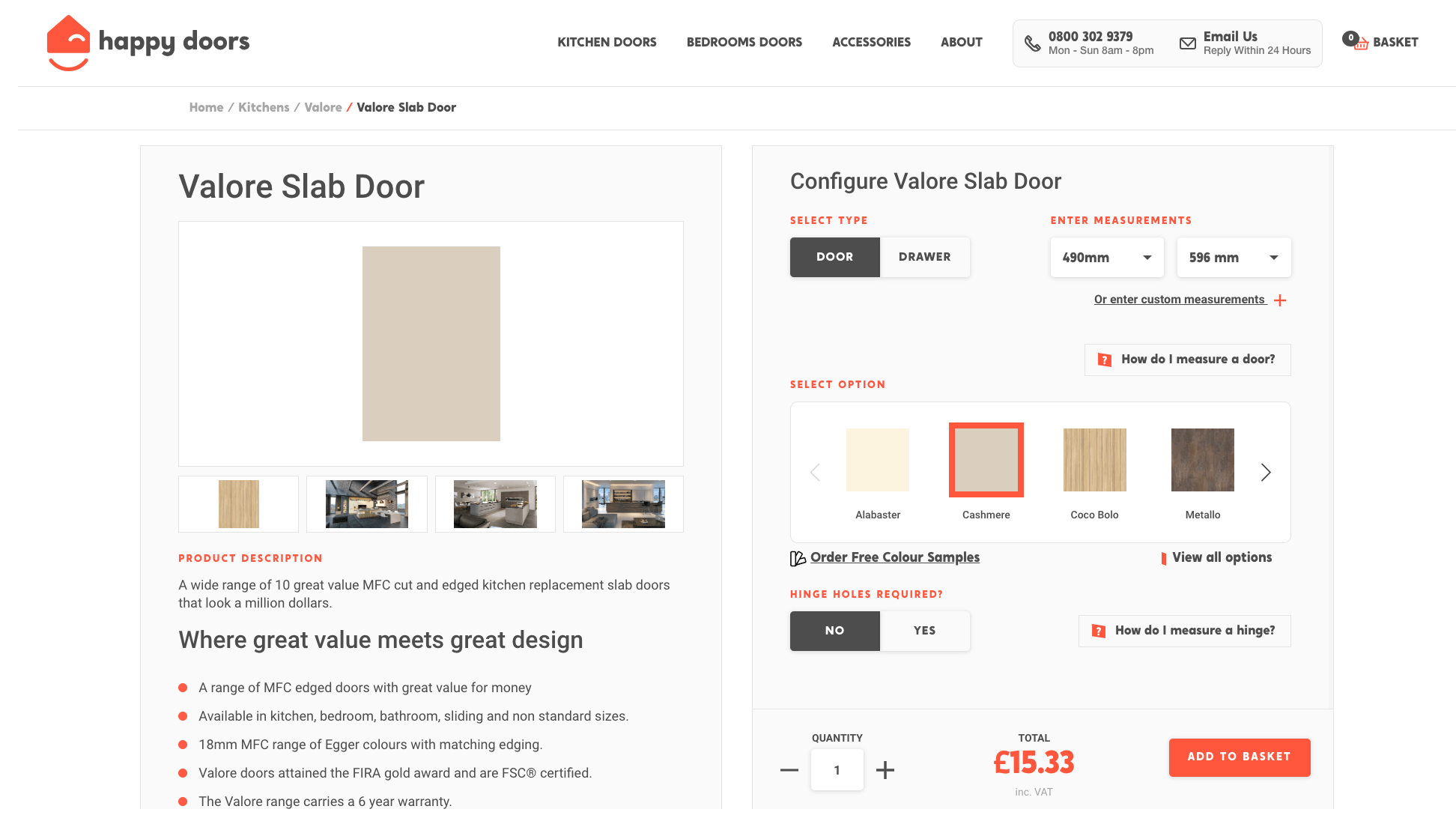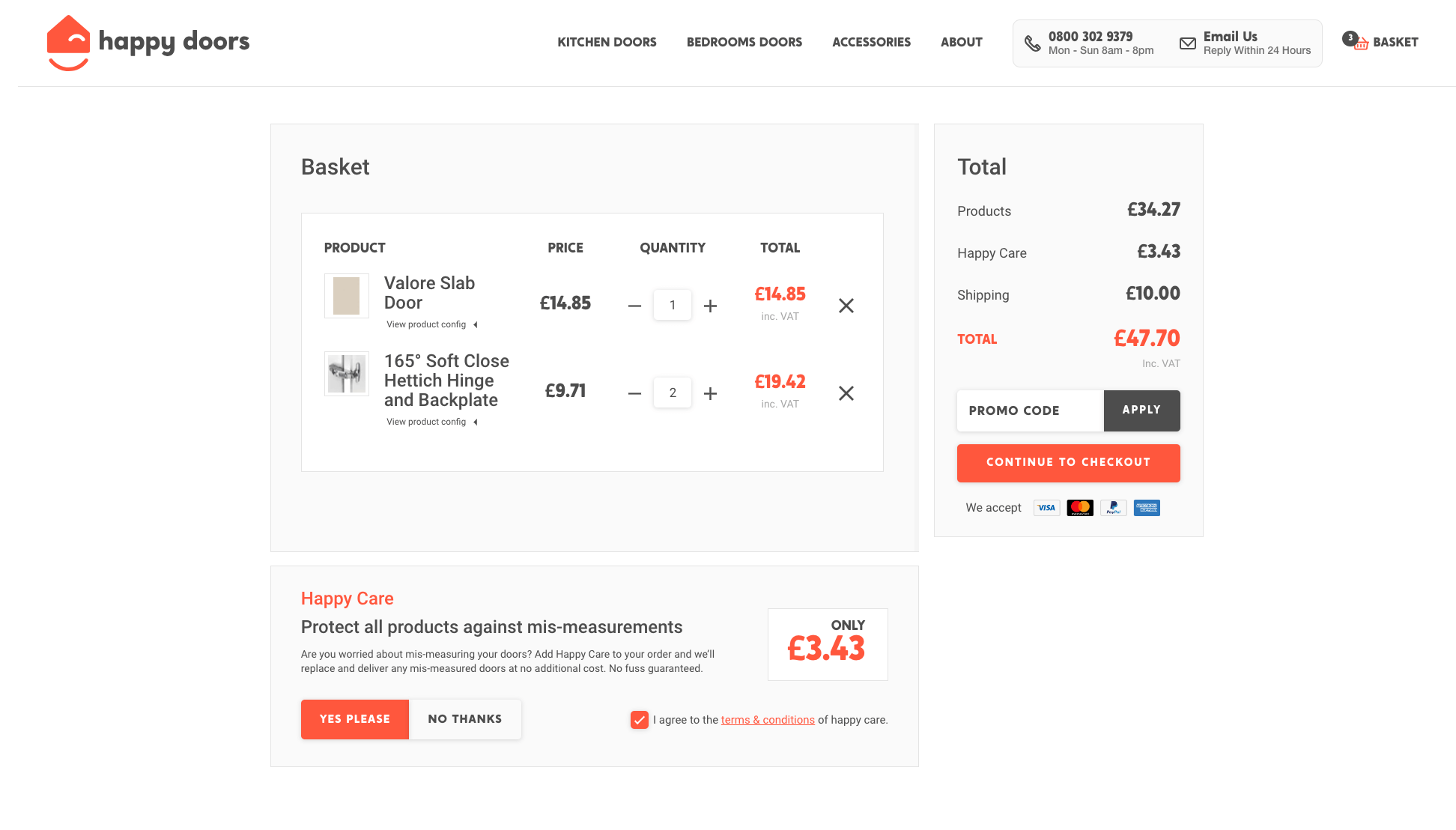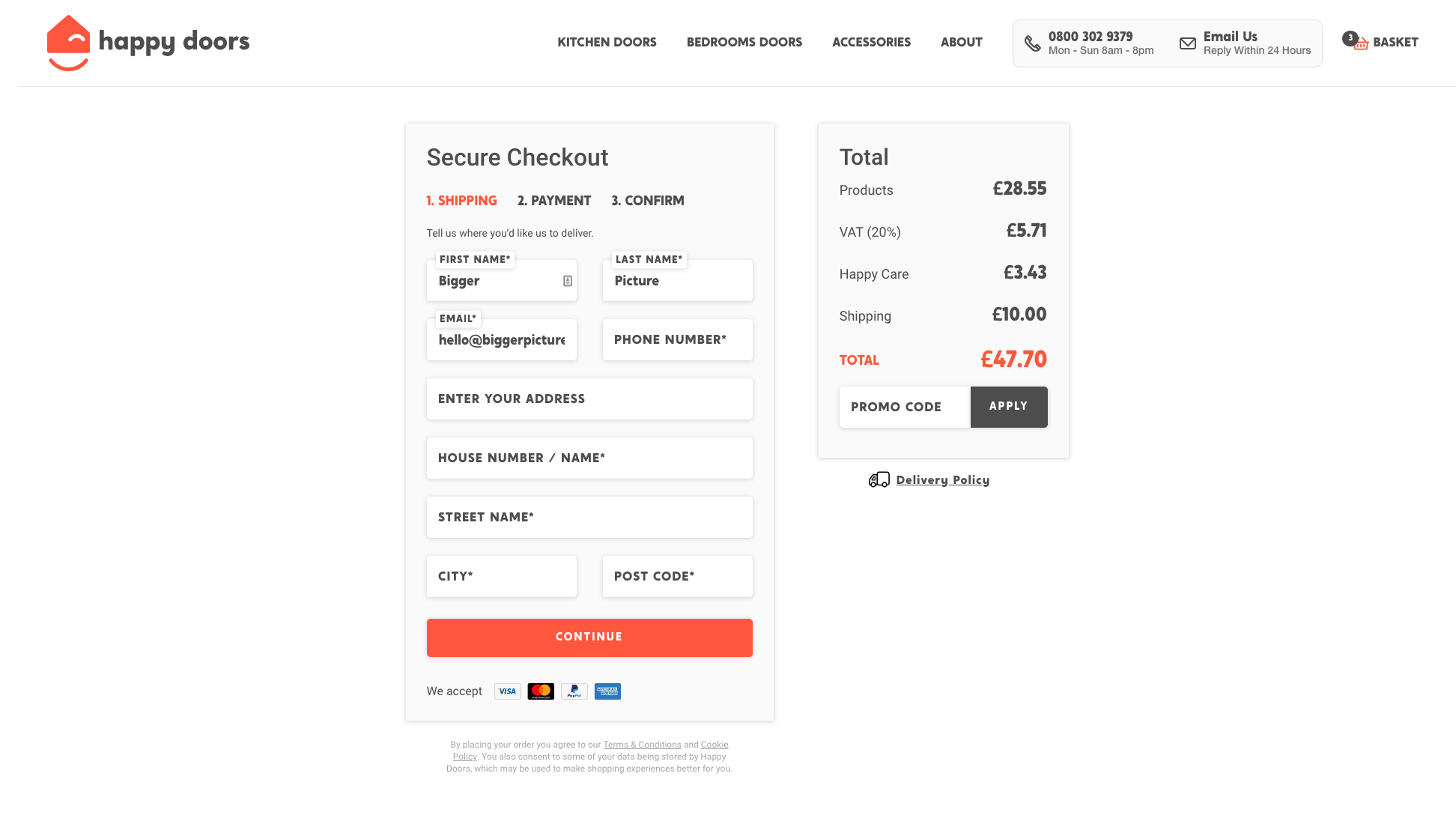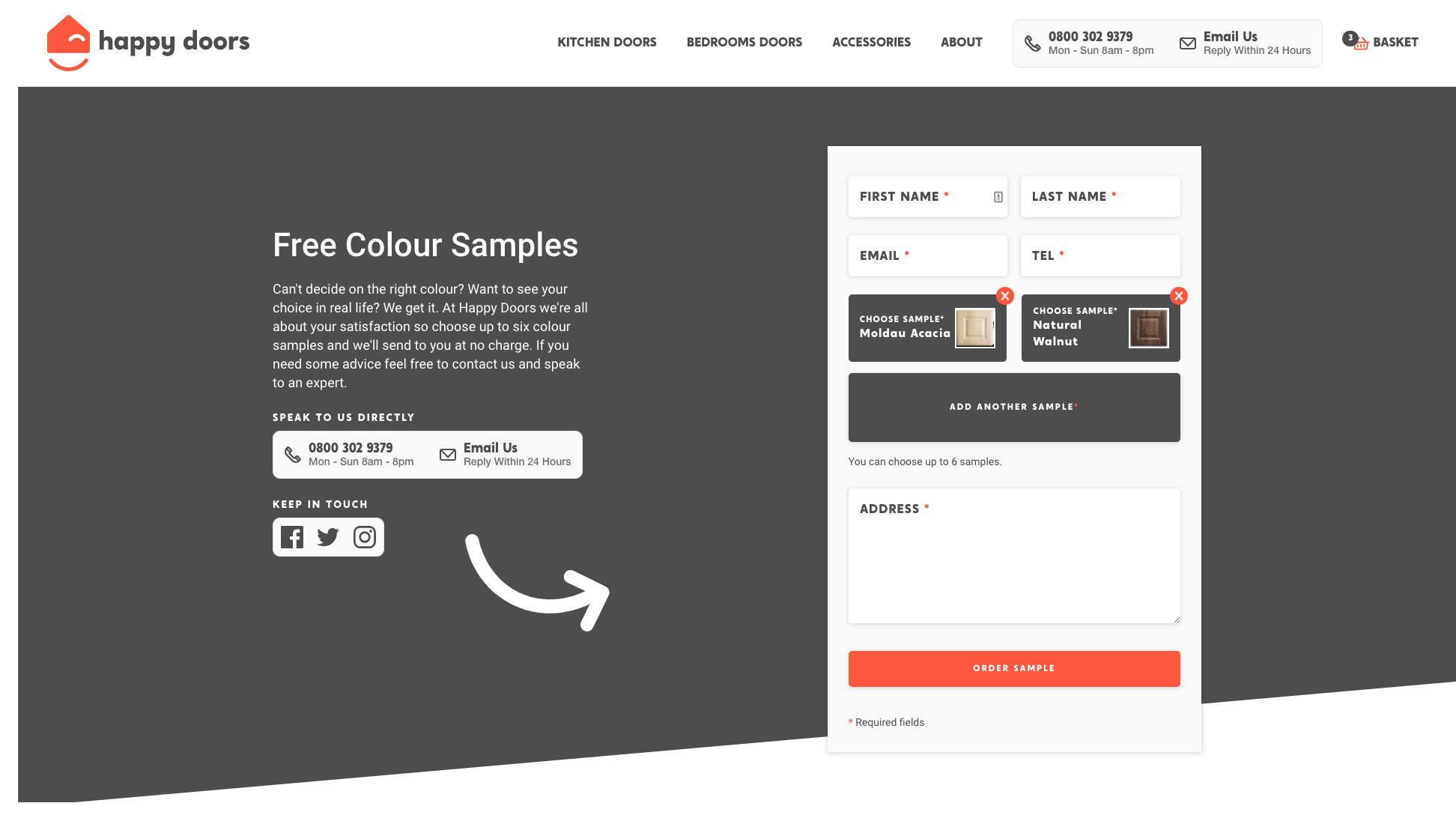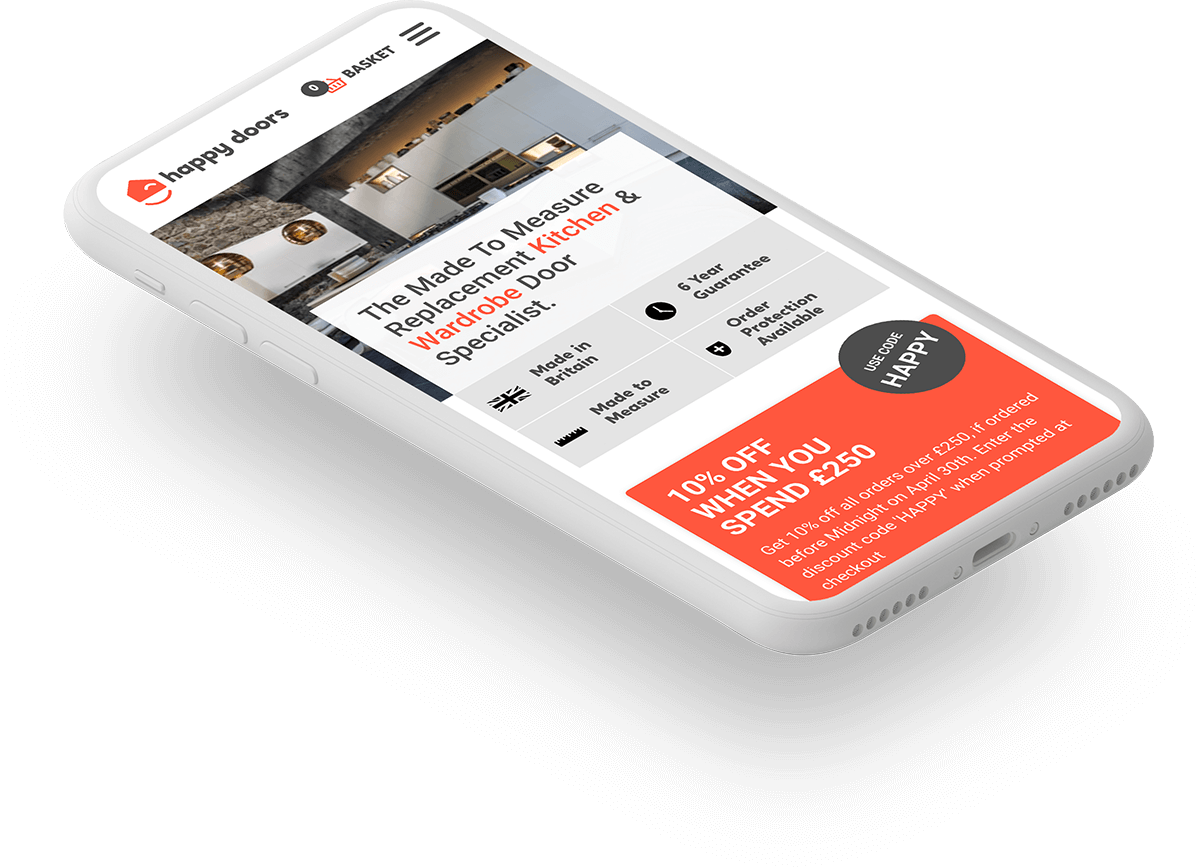 Development
When it comes to e-commerce, website speed matters even more. It effects bounce rate, conversion rate and overall website engagement. Lightning fast loading times, smooth page transitions, image set creation and optimisation using IMGIX, AMP enabled product pages and lots more went into the development of Happy Doors. 

I can honestly say bigger picture have created us the most amazing website. We were recommended by a client of theirs and we are thrilled by the work, Simon, Connor and the team have done. Friendly, knowledgeable and nothing was ever too much trouble, and no question of mine (however technophobic they must have seemed) was too much trouble. If you need an industry leading website by a forward thinking company Bigger Picture are for you, and they have given us a small company a big company feel to our site! 10 out of five stars if it were possible.